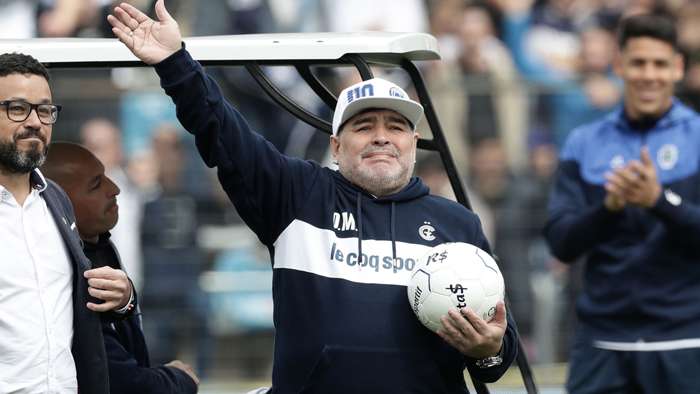 The family of football legend, Diego Armando Maradona, has revealed his final words before he passed on. His family disclosed that 'Me siento mal' translated in English as 'I don't feel well,' were his last words before bidding mother earth goodbye. Maradona's nephew, Johnny Esposito, revealed that the 60-year-old complained about not feeling well after breakfast on the morning he passed and decided to return to bed where he suffered a heart attack that claimed his life. The nurse responsible for his upkeep since he returned from hospital after a surgery on his brain this month, requested for ambulance support but it was not enough to save the 1986 World Cup winner who had given up the ghost.
It will be recalled that 15 years ago during an interview, Maradona stated that "getting old with his grandchildren would mean a peaceful death" after a life well spent on and off the pitch. When he was quizzed about what should be written on his grave, Maradona replied:
Thanks for having played football because it's the sport that gave me most happiness and freedom and it's like having touched the sky with my hand. Thanks to the ball. Yes, I would put on the tombstone, 'Thanks to the ball."
Argentinean President, Alberto Fernandez, has announced a three-day national mourning for the man who brought joy to the faces of Argentineans.
Source
Linda Ikeji
Featured Image Source: Goal