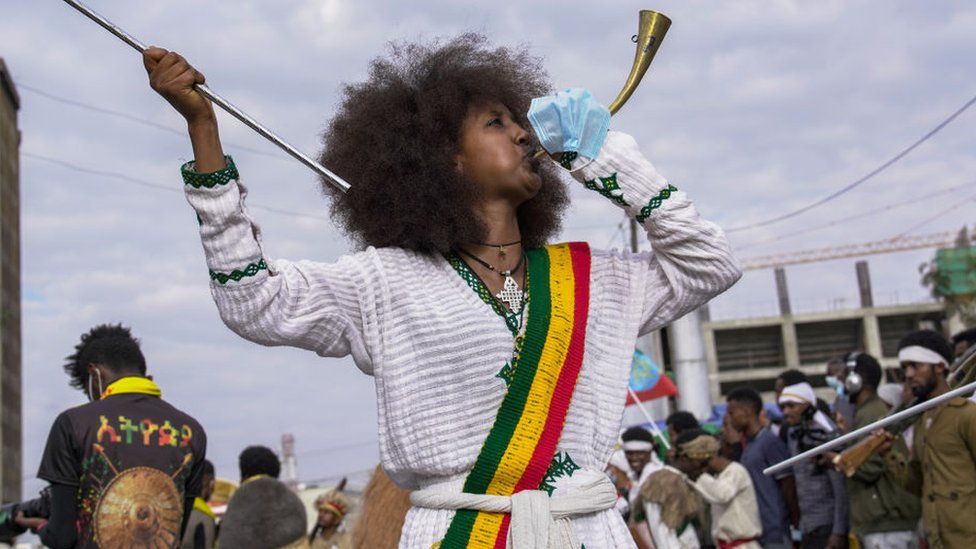 The East African nation is popular for its rich cultural heritage.
The East African nation of Ethiopia stands out for its fascinating and rich cultural heritage. From being one of the continent's most scenically beautiful and fertile nations, to a landscape graced with castles, wildlife, deserts, and more, the country which is the only African nation not to be colonized by a foreign power is still firmly attached to its history despite the global trend of cultural annihilation.
An interesting aspect of Ethiopian culture which has continued to marvel the world is the country's 13-month calendar. Unlike the Gregorian calendar, the Ethiopian calendar comprises 13 months in a year and is seven years behind the 12-month Gregorian calendar.
Aside the fact that the East African nation celebrated the new millennium on September 11, 2007, the fact that the 13th month of the calendar (which is popularly called pegume) has just five days and six in a leap year (while the other 12 months have 30 days each), means that New Year celebration in the country holds on the September 11 of every year or September 12 in leap years.
On Saturday, September 11, 2021, Ethiopia celebrated the start of 2014 (New Year). Another interesting twist to the story is the fact that time is counted differently in the country. In Ethiopia, each day is divided into two 12-hour slots which starts by 06:00, making both midday and midnight six o'clock rather than 12 o'clock in the Gregorian calendar.
Why Does The Ethiopian Calendar Have 13 Months?
A largely Christian nation, Ethiopia calculates the birth year of Jesus Christ differently. The country uses the ancient calendar because when the Catholic Church amended its calculation of Christ's birth in 500AD, the Orthodox Church in Ethiopia did not.
However, many Ethiopians are aware of the Gregorian calendar and ensure it does not affect their dealings globally.
Sources
Times of India
BBC
Featured Image Source: BBC