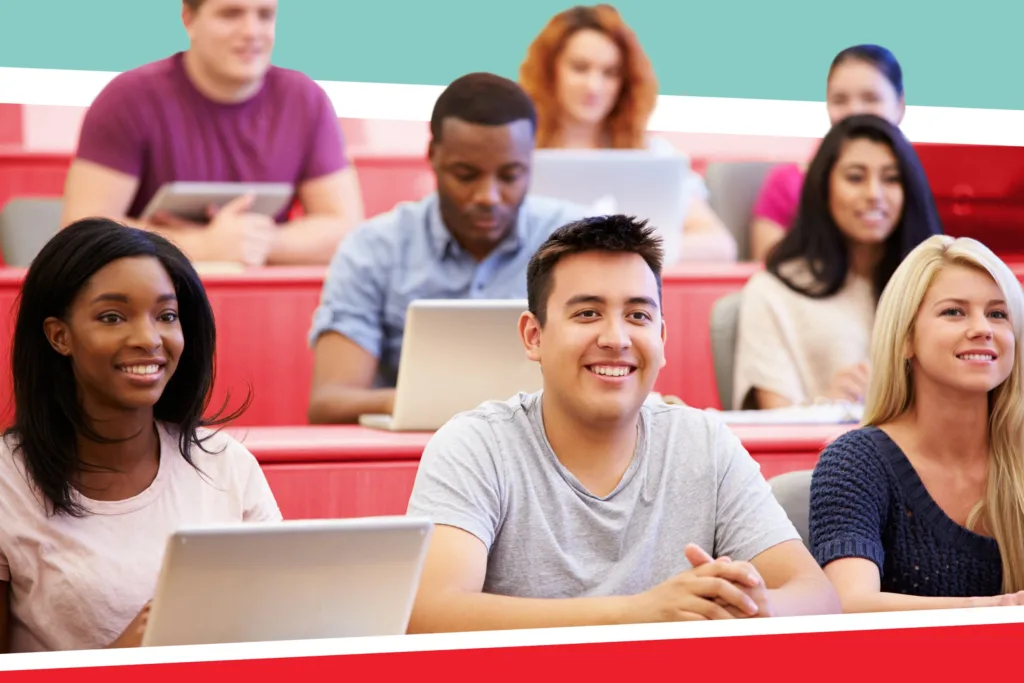 Studying in the United States on a full scholarship is a great platform to pursue your academic dreams and goals. However, a lot of people are clueless about how to apply for and get full scholarships that will cover their tuition, accommodation, books, monthly stipends, and more in the US. Most schools do not advertise their full funding opportunities on blogs and other social media platforms, but there are ways to know if a school has funding for your chosen program.
Decide Your Course Of Study
The first step in gaining a full scholarship in the US is deciding what you wish to study, because this will give you a clue as to what to look for during your scholarship search. This is really important because it will assist you in selecting a course related to what you want to study if you find out that there is no funding for your initial choice of study.
Google Search
There are thousands of schools in the US, and the best way to choose which institution you intend to study at is by searching through Google. You could search with the words "List of universities in the US'' and you will get a comprehensive list of schools in the US.
Select An Institution
After you have searched through and seen the full list of schools in the US, you should select an institution and check to see if they have the course you want to take by accessing their website. If you are confused about a university website, check on Wikipedia; the websites of schools are always on their Wikipedia pages.
Check If Your Chosen Institution/Department Has Full Funding
The portal of every school has a section for "Funding and Financial Aid'' or "Scholarships and Financial Awards.'' After choosing your course of study on the school website, check the department section to know if they have full funding. For instance, if you want to study History for your master's degree, click on the Graduate Studies page on the school website, select History as your graduate program, and check the section for History department to know if there is full funding.
Related: Nigerian Teen Receives 19 Scholarship Offers From The US And Canada
Contact The Director Of The Program
It is interesting to note that each department in US schools has a full list of their faculty (lecturers) posted on their website with their specialties. Their contact details are also attached to their listing on the website. Send an email to the director of the program you want to study, telling him or her about your interest in studying in their department and that you are making an inquiry to know if there is full funding for the program. Please do not fail to properly introduce yourself and tell the director a bit about your academic background.
Sample below:
"Good morning, Professor Bill, I am Daniel Steven, a second class honors (upper division) degree holder in History from the University of Nigeria, Nsukka. I am fascinated by the prospects of studying at a world class facility like the University of Mississippi. It is my dream to pursue graduate studies in the US, and after looking through your web page, I am convinced that Mississippi is the right destination for me. However, I am a bit skeptical about being able to achieve this dream because of how expensive studying in the US can be. Please let me know if there is full funding for the History program in your department and if there is also an application fee waiver.''
Except when the school is on holiday, the director will surely reply to your email and tell you a bit more about the program and funding opportunities available.
Contact A Faculty Member
After confirming that your chosen program has full funding, contact a faculty member whose specialty is related to your thesis as a graduate student. Every faculty member has a research specialty. If you are an undergraduate student, this is not really necessary. Explain your research interests to the faculty member and kindly request for him or her to become your supervisor when you arrive at the school. Some faculty members will reply to your email; some will not. Keep trying until one does. However, it is important to stress that their reply is not a confirmation that you will get a scholarship or not.
Check The Requirements For Your Program
Most departments will request your academic transcript and ask you to write a statement of purpose. If you are not a native of an English-speaking country or did not obtain your previous study in English, you will be required to submit an English language test in the form of the TOEFL or another English proficiency test. If you are a native of an English-speaking nation like Nigeria or the language of study for your previous academic study was English, you will not be required to submit this. Schools will also need three academic referees, especially lecturers or teachers who taught you in your previous program, to send a reference letter.
Create An Admission Portal And Start Your Application
On the admissions page of the school, you can create your admission portal and begin your application. If there is anything you do not understand during the application process, contact the director of the program via email for clarification. Make sure you have an excellent research proposal (for graduate students) and an outstanding statement of purpose.
Application Fee Waivers
Most schools will request that you pay an application fee of 50-100 dollars or more; it depends on the school. However, some schools waive this fee, but some do not. Contact the director of the program to find out if there is an application fee waiver for the program and how to apply for it.