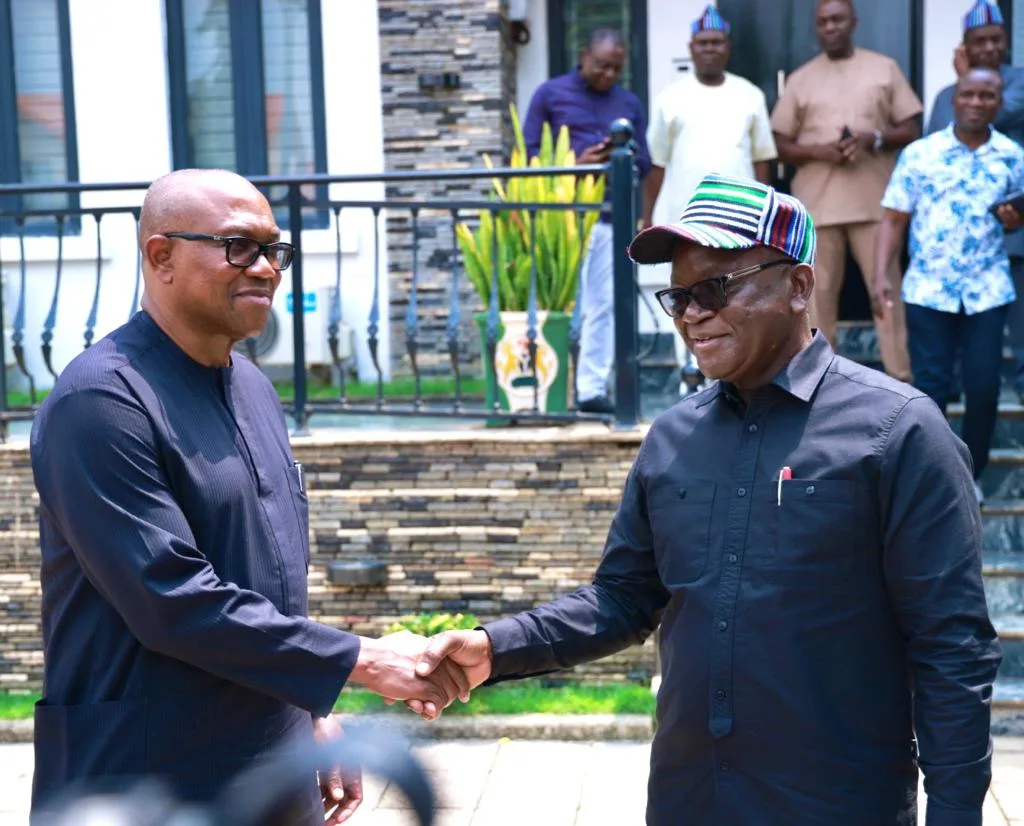 Ortom said he would have led Obi's campaign if he were a Labour Party member.
Benue State governor, Samuel Ortom, has joined former President, Olusegun Obasanjo, and Rivers State governor, Nyesom Wike, in endorsing Labour Party presidential candidate, Peter Obi, for the 2023 presidential election.
Ortom's endorsement was made public on Tuesday, January 3, 2023 through a statement released by his media aide, Terver Akase.
Part of the statement said:
"Governor Ortom strongly recommends Peter Obi to Nigerians as the man who has the capacity to effectively tackle the economic, security and other challenges facing the country. He is convinced that Obi possesses the qualities of a leader who will be a true President of this country by guaranteeing justice, equity and fairness for all Nigerians.''
It will be recalled that on Sunday, January 1, 2023, former president, Olusegun Obasanjo, in an open letter to young Nigerians endorsed the former Anambra State governor as his choice candidate for the February 25, 2023 election.
In his message, Obasanjo stated that Obi is the best candidate for Nigeria's presidency when compared to oppositions like ruling All Progressive Congress (APC) candidate, Asiwaju Bola Ahmed Tinubu, and Peoples Democratic Party's (PDP) Atiku Abubakar. Obasanjo said Peter Obi is not a saint just like the other candidates, but is the least evil when compared to others.
The former president said:
"None of the contestants is a saint but when one compares their character, antecedent, their understanding, knowledge, discipline, and vitality that they can bring to bear and the great efforts required to stay focused on the job, particularly looking at where the country is today and with the experience on the job that I personally had, Peter Obi as a mentee has an edge."
Governor Ortom is part of the PDP aggrieved governors known as the G5 and Integrity Group. Other members of the G5 include Nyesom Wike, Ifeanyi Ugwuanyi (Enugu State), Seyi Makinde (Oyo) and Okezie Ikpeazu (Abia State).
Source
Peoples Gazette