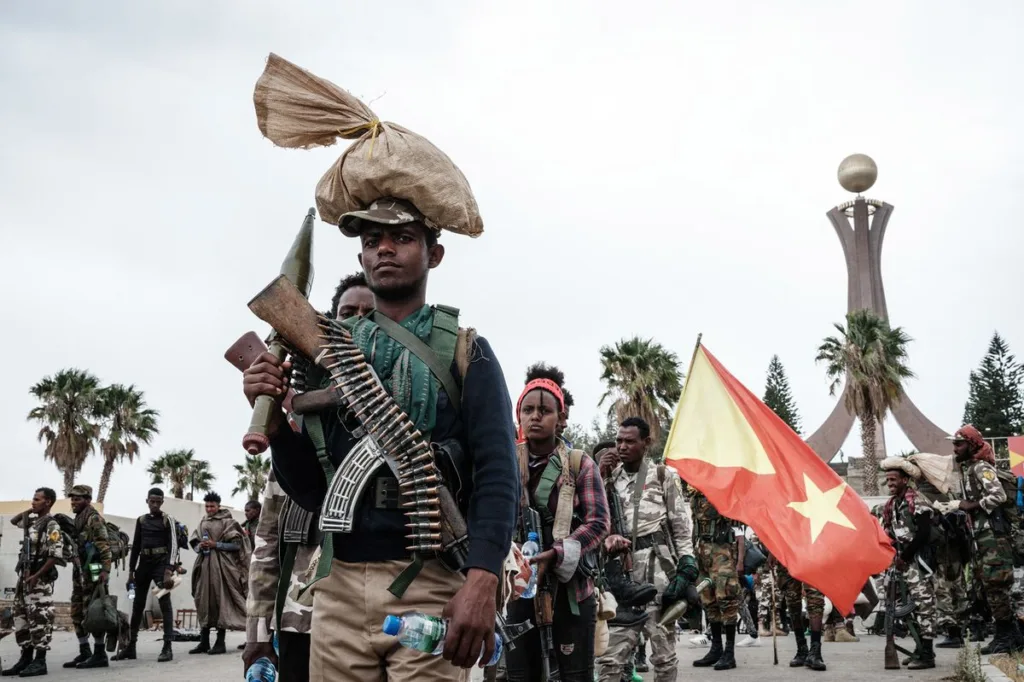 The East African country's north has suffered devastating effects due to the war.
Chairman of the African Union Commission, Moussa Faki, has expressed delight in the fact that the government of Ethiopia and Tigrayan forces have entered into peace talks aimed at bringing an end to the war which has greatly affected the country's northern Tigray region.
The former Chadian Prime Minister noted that he was "encouraged by the early demonstration of a commitment to peace'' in the talks held between both parties in South Africa.
Former Nigerian and Kenyan presidents, Olusegun Obasanjo and Uhuru Kenyatta, and former South African vice president, Phumzile Mlambo-Ngcuka, were appointed by the African Union to serve as mediators in the talks.
The United Nations, United States, and the Intergovernmental Authority on Development (East African regional body), had observer status during the talks.
Source
BBC