Bobrisky Flies Less Privileged Granny And Her Grandson To His Lagos Residence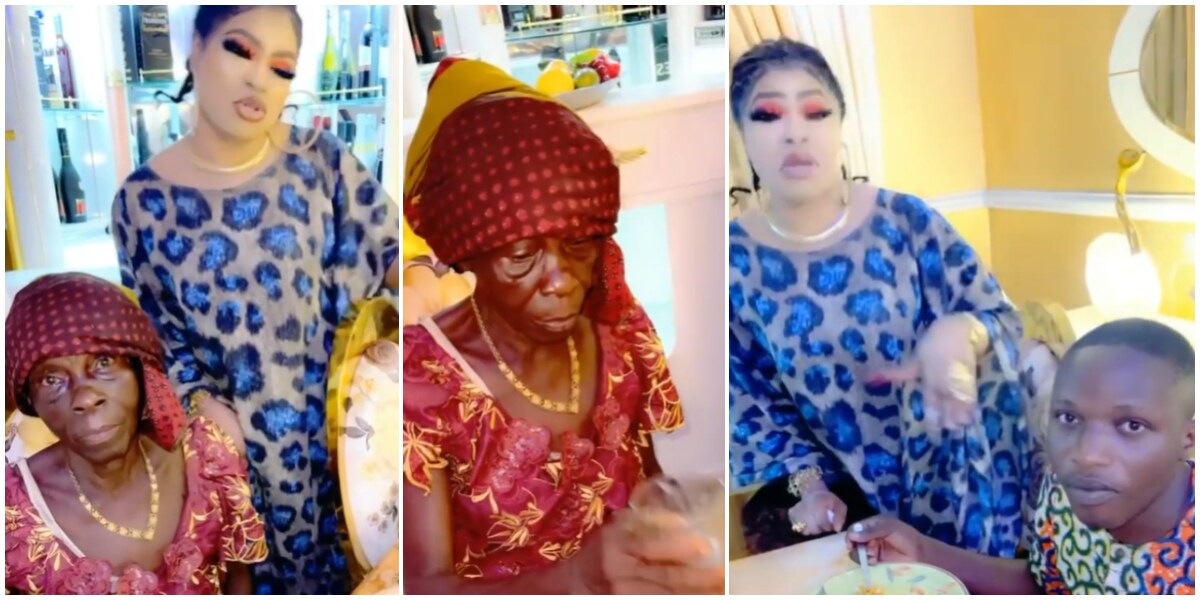 Crossdresser and social media influencer, Idris Okunenye, fondly called Bobrisky, has fulfilled his promise to a less privileged family who reached out to him some time ago for support.
It has been reported that previously, the aged woman and her son had made a video, asking for Bobrisky's help.
The Instagram influencer made a promise to them earlier that he will do his best to redeem them from their state of poverty, and he has just fulfilled that promise by relocating the family to his personal residence in Lagos.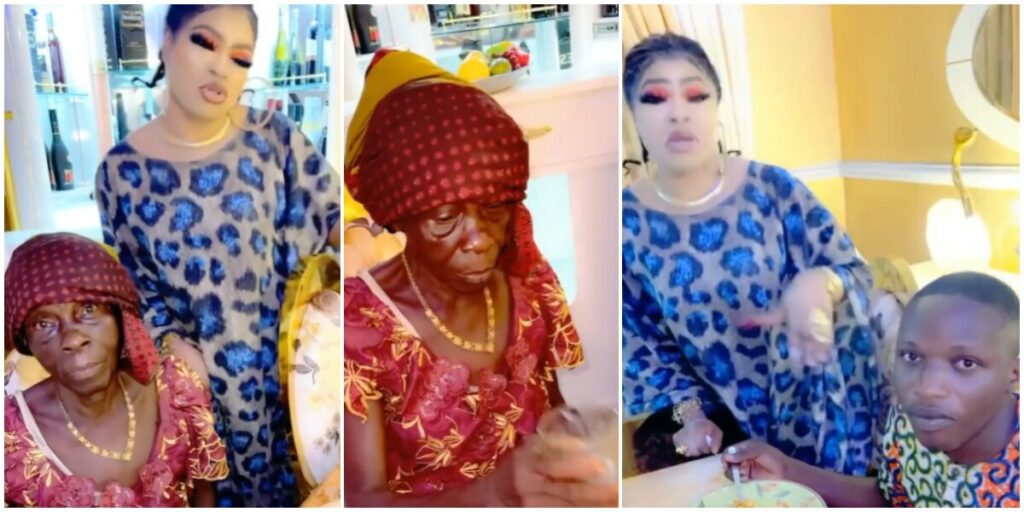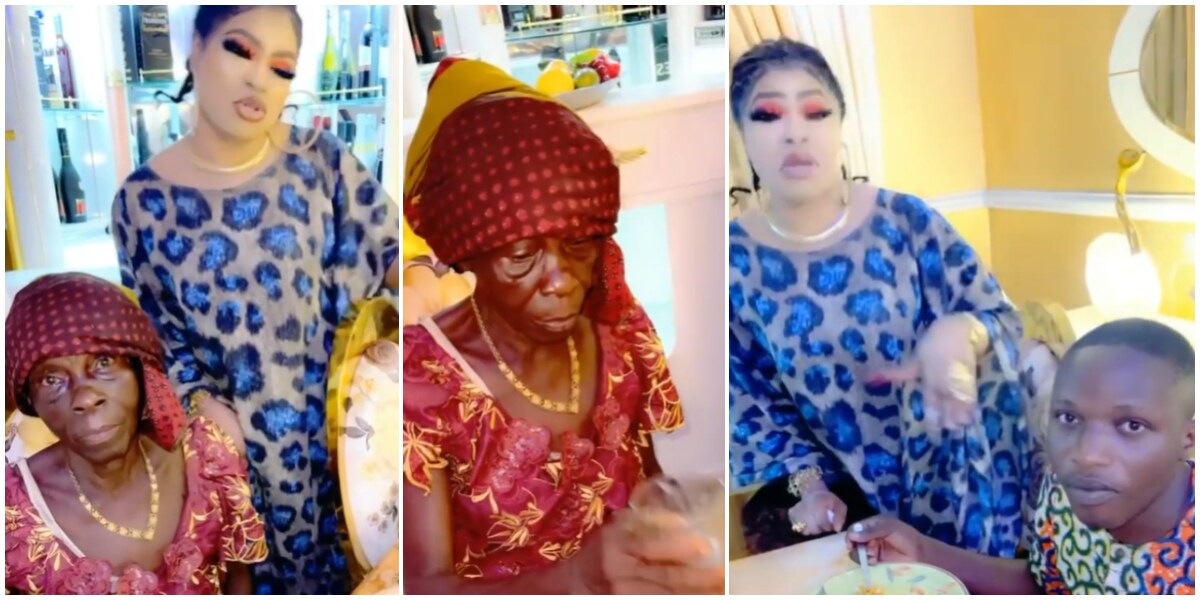 Bobrisky noted on his Instagram page that their stay in his house is just temporary, as he will take his time to find out their needs and meet them accordingly, as much as he can.
He wrote:
"Yaaaaaay @goodluck155553 and his grandma are in Lagos. My house precisely! They need to rest I will update you guys tomorrow. One thing I know for sure is God has sent them to their helper. I repeat they should say goodbye to POVERTY from today on."
This kind gesture of his attracted reactions from his followers.
thedamilolagold commented:
"Bob…I pray your pocket never runs dry…may God continue to bless you and give you more so you can help others..You have the biggest heart."
theaprokoroom commented:
"So this guy is real? ChAi he was all over celebrity page begging her to help him and his grandmother. I'm so happy he found help. Bob thank you."
naomicrystal1 commented:
"Bob your kindness has covered all your flaws! Well done."
Featured Image Source: legit.ng