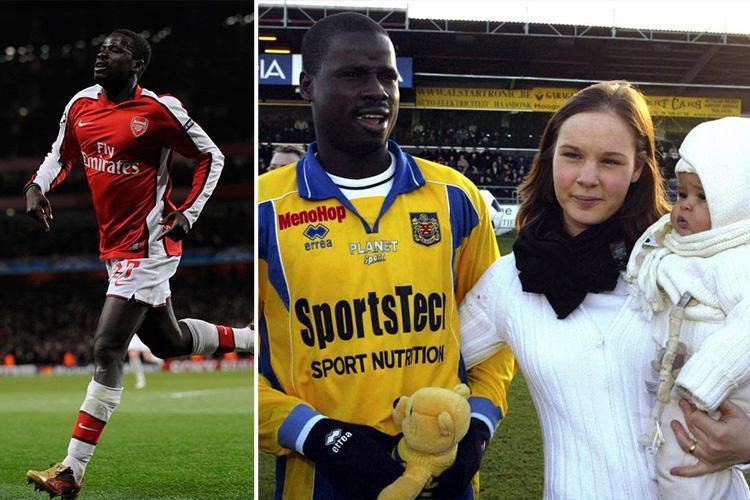 Retired Ivoirian footballer, Emmanuel Eboue, has rubbished claims that he is poor. The former Arsenal star trended in 2017 after loosing a legal battle with his ex-wife, Auriele, and was reported to be poor and homeless. Four years later, Eboue who featured 79 times for Ivory Coast and was part of their 2006 and 2010 World Cup squads, has disclosed that he was misunderstood.
When [people] say Emmanuel Eboue lost everything, it's not nice…Because I had a divorce [case] and they [court] said my wife won, they gave her all my properties – my two houses, money and the cars that I had in England. I wasn't worried about it because I expected that she was going to use it to take care of my children. When they [court] said that, I was very disappointed… To be honest, for the first time, I was very down but after that, I prayed and forgot about all of that
Emmanuel Eboue
Eboue further disclosed that he returned to Africa after the divorce which occurred after he suffered a one-year ban from football due to his failure to pay his former agent, and lives well off properties he owns in places like Ghana and his home country, Ivory Coast.
After that [divorce case], I left and returned back to Africa. I have my own properties in Africa and so I live with that. When I hear people say Emmanuel Eboue lost everything, I laugh. I have properties in Ghana, I have properties in my home country [Ivory Coast]. I live very comfortably and I thank God. So when people keep talking and say Emmanuel Eboue doesn't have anything, he can't eat, doesn't have a place to stay, it's not true
Eboue
Source
Linda Ikeji
Featured Image Source: Dream Team