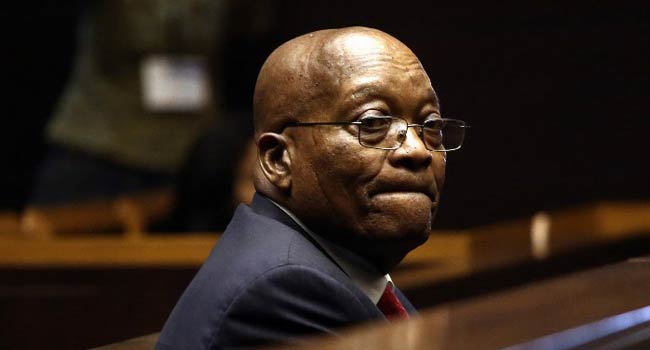 Ex-President of South Africa, Jacob Zuma has begun a court-ordered prison term which was given in spite of protests by his supporters.
The former president had earlier tried to resist the prison term, and veterans' associations that support him threatened to cause nationwide chaos if he eventually got arrested.
Some of these loyal supporters of his went to the extent of positioning themselves as guards outside his country home, Nkandla.
According to the police, Zuma is now in the EstCourt Correctional Centre in KwaZulu-Natal, a province on the country's east coast.
It was also announced by the Zuma Foundation that the 79 year old had finally surrendered to the police.
It can be recalled that on several occasions, the former president was summoned to answer for the various corruption charges during his 2009 to 2018 term in office, but had failed to comply, stressing that he would rather go to jail than appear in court.
Zuma was however, sentenced to 15 months in prison by the Constitutional Court on June 29, for disobeying the court summons.
Source: The News Nigeria
Featured Image Source: Channels TV