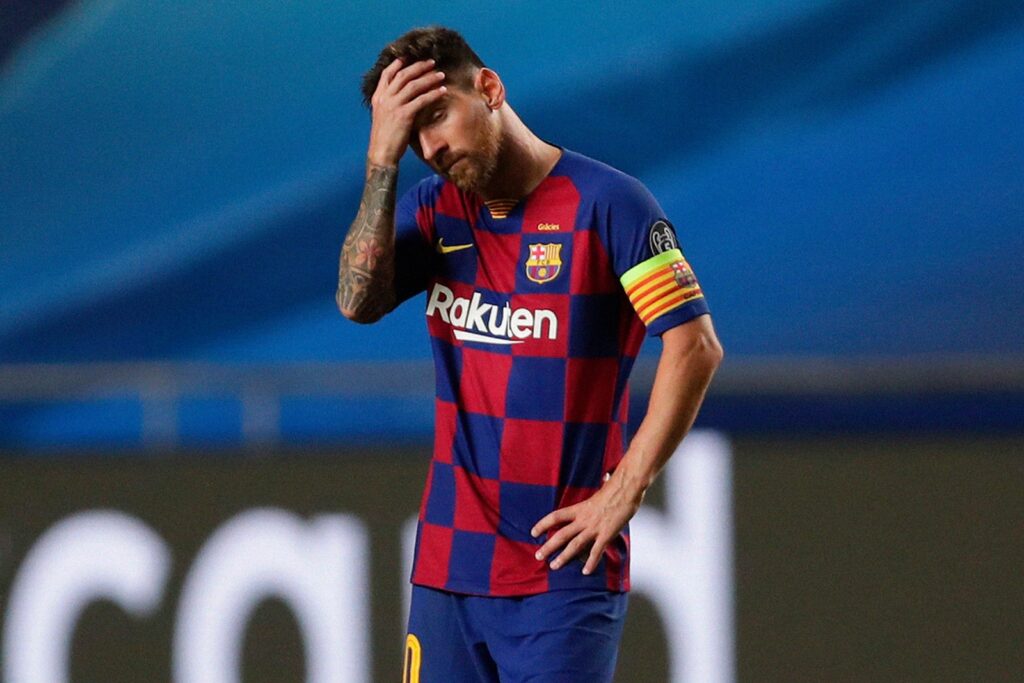 Reports from Spain suggest that Lionel Messi is shocked about his departure from FC Barcelona. After 21 years with the Spanish giants, the club on Thursday, August 5, shocked the football world with the announcement of Messi's exit.
Since Argentina's victory in the Copa America, Messi and his family has been vacationing in Ibiza, and the Argentine national team captain had returned to the club on Wednesday, August 4, to sign a new contract with Barcelona after his previous contract expired in June, 2021, but was hit with the news that La Liga regulations has made it impossible to give him a contract by the Barcelona board.
In a statement on Thursday, Barca said:
"Despite FC Barcelona and Lionel Messi having reached an agreement and the clear intention of both parties to sign a new contract today, this cannot happen because of Spanish LaLiga regulations on player registration.
As a result of this situation, Messi shall not be staying on at FC Barcelona. Both parties deeply regret that the wishes of the player and the club will ultimately not be fulfilled.
FC Barcelona wholeheartedly expresses its gratitude to the player for his contribution to the aggrandisement of the club and wishes him all the very best for the future in his personal and professional life."
The news of Messi's departure from the Catalan Giants shocked the entire football world owing to the fact that in the preceding weeks, the Barca board has made it clear that negotiations with their captain was going smoothly and they were confident of a new contract.
It will be recalled that Joan Laporta won the club's election on the promise that he would keep Messi at Barca after the Argentine almost left the club last year, but was tied by his release clause.
Messi had no intentions of leaving Barca but has been forced to do so after winning 35 major titles since his senior team debut in 2003 (10 La Liga titles, 4 UEFA Champions League, 7 Copa del Rey, 3 Club World Cups, 3 European Super Cups and 8 Spanish Super Cups). The Argentine who holds a record, six Ballon d'Or, made 778 appearance for the Catalan side, scoring 672 goals in the process.
At the age of 34, Messi is still considered to be in his prime and reports already claim that PSG are in pole position to sign him. Messi is expected to make a statement soon as tributes from fans and his Barcelona teammates continue to make the rounds.
Source
Mundo Deportivo
Featured Image Source: Highsnobiety