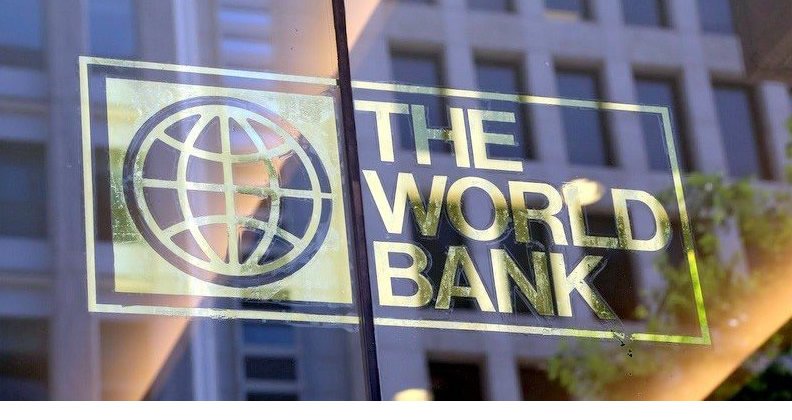 The World Bank has listed Nigeria among the ten nations with high debt risk, under the administration of President Muhammadu Buhari.
According to the World Bank financial statement released on behalf of the International Development Association (IDA), Nigeria ranked No. 5 with $11.7 billion debt stock.
The World Bank noted that: "As of June 30, 2021, the ten countries with the highest exposures accounted for 66% of IDA's total exposure".
According to reports, India ranked first on the list with $22 billion debt stock, followed by Bangladesh, $18.1 billion; Pakistan, $16.4 billion; and Vietnam, $14.1 billion.
It stated: "IDA's largest exposure to a single borrowing country, India, was $22 billion as of June 30, 2021. Monitoring these exposures relative to the SBL, requires consideration of the repayment profiles of existing loans, as well as disbursement profiles and projected new loans and guarantees."
"Country credit risk is the risk of loss due to a country not meeting its contractual obligations, and counterparty credit risk is the risk of loss attributable to a counterparty not honoring its contractual obligations. IDA is exposed to commercial as well as noncommercial counterparty credit risk."
Other African countries on the debt list include Ethiopia, Kenya, Tanzania, Ghana and Uganda.
According to a recorded interview with the Minister of Transport, Rotimi Amaechi before the 2019 presidential elections, President Buhari is willing to keep borrowing to finance national projects and is even willing to go to jail for it.
Amaechi disclosed: "And I like the president's disposition. He says, 'let's borrow it. They can say whatever they like. When we finish, once we are borrowing to the infrastructure, and we finish developing, Amaechi, don't worry. I'll go to jail on your behalf. You won't go to jail."
Although, the Buhari administration is comfortable with borrowing to finance the national budget, this decision has recieved several criticisms, as the administration is being accused of subjecting the country to perpetual indebtedness.
Source: Peoples Gazette
Featured Image Source: Punch