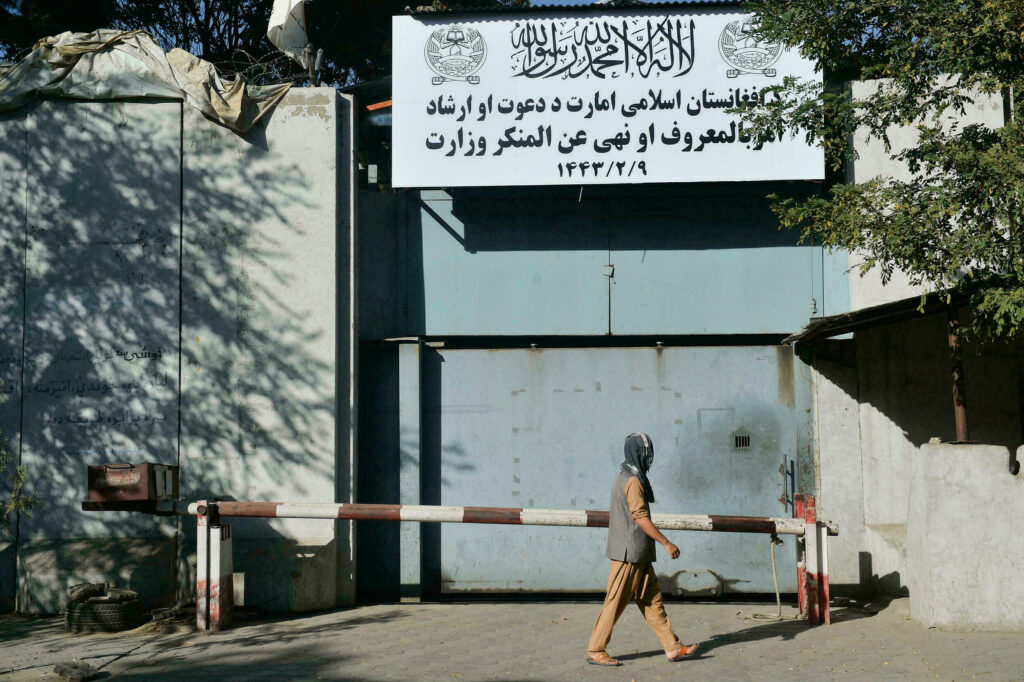 Signs in the women's affairs ministry has been removed and replaced with signs for ministry of virtue and vice.
The Taliban government in Afghanistan appears to have shut down the women's affairs ministry in the country through it actions on Friday, September 17, 2021, which saw the sign at the ministry removed and replaced with that of the ministry of virtue and vice, a ministry popular for strict enforcement of religious doctrines in the Islamic nation.
Videos which made the rounds on social media showed women employees who have not been allowed to work since the return of the Taliban rule, standing outside the offices and urging the new regime to allow them return to work.
It will be recalled that the ministry of virtue and vice was notable in the 1990s for ensuring strict compliance to Islamic rules during the Taliban rule before the country was invaded by America in 2001.
While human rights groups have criticized the ministry in the past for silencing dissent, violently enforcing restrictions on Afghans, especially the women and girls population, and causing fear and distrust in communities, members of the Taliban have argued that the ministry is extremely important in ensuring Islamic tenets are adhered to in administering the country.
As pointed out by Mohammad Yousuf, (a Taliban member) to the New York Post: "The main purpose is to serve Islam. Therefore, it is compulsory to have a Ministry of Vice and Virtue.''
Source
BBC
Featured Image Source: France24