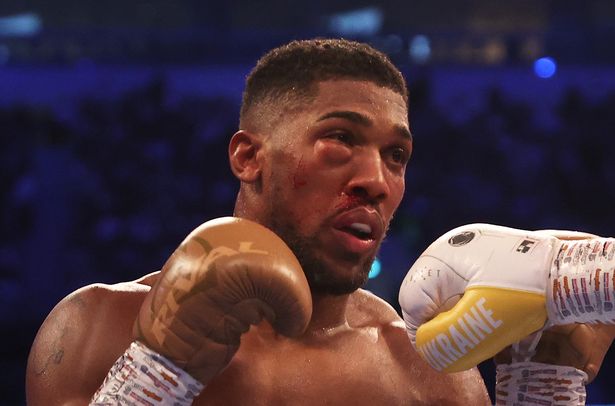 Joshua has revealed that he could not see in the ninth round of Saturday's fight, second defeat in his career.
Following his defeat to Ukrainian boxer, Oleksandr Usyk, former world heavyweight boxing champion, Anthony Joshua, has revealed that in the ninth round of the fight held at the Tottenham Hotspur stadium on Saturday, September 25, 2021, he had issues with his vision after suffering several blows on the face from Usyk.
A lifetime performance saw Usyk who has only being involved in two fights in the heavyweight classification, beat Joshua who has superior experience. However, Joshua will be looking to activate his rematch clause and has disclosed that he "can't go back and sulk – that's wasting time.''
I couldn't see in the ninth round, couldn't see anything really because my eye was shut. It was a good experience because in adversity you've just got to learn to control yourself, stay on top of things, so when I couldn't see anything – it's the first time that it's happened in a fight. I'm ready to get back to training. It was a good twelve rounder, so I'll be in a good place when I get back into training to pick up where we left off

Anthony Joshua
Despite Joshua's determination to reclaim the IBF, IBO, WBA, WBO heavyweight titles, Usyk has warned that he can get better, and revealed that Saturday's match had gone as planned.
Usyk said: "The fight went exactly the way I expected it to go. There were a couple of moments when Anthony pushed me hard, but nothing special. I had no objective to knock him out because my trainers pushed me not to do that. At the beginning I hit him hard and tried to knock him out but my trainers said to stop and just do my job. The only thing I wanted to do with this fight was to give praise to my Lord, Jesus Christ and say all comes from him. Today, 12 years ago, my wife said to me yes, today I am double happy.''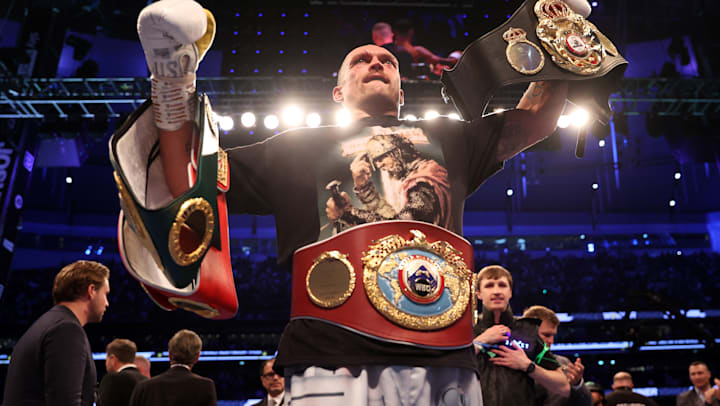 Prior Saturday's fight, Joshua looked forward to a fight against Tyson Fury in the near future, but the possibility of that is greatly threatened with his defeat to the Ukrainian.
Usyk's 117-112, 116-112 and 115-113 win over Joshua in front of 65,000 spectators, saw him become just the third boxer after Evander Holyfield and David Haye to emerge world champion in the cruiserweight and heavyweight categories.
While Usyk remains undefeated in his career, Joshua has lost twice.
Source
Linda Ikeji
Featured Images Sources
Completesports
Ring TV
Olympics