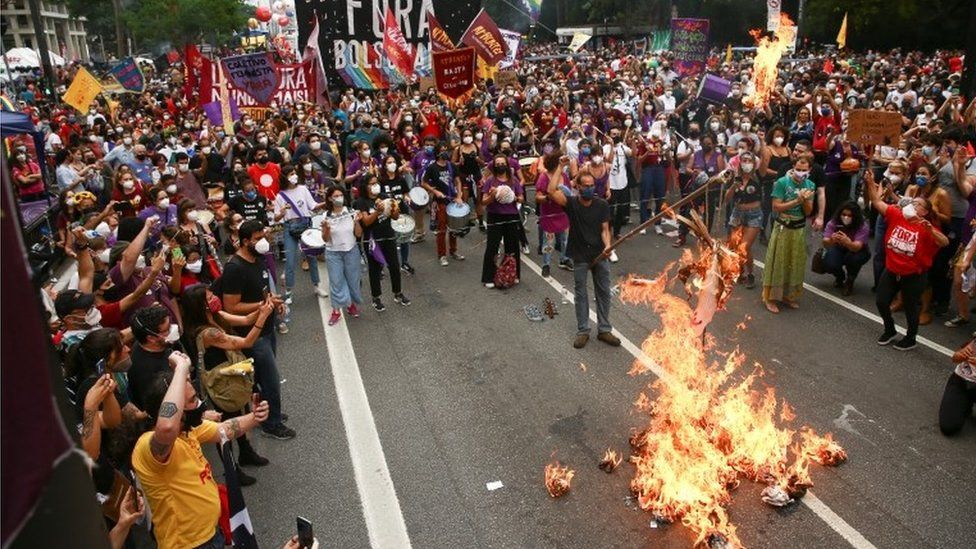 Citizens are not impressed with how Bolsonaro has handled the COVID-19 pandemic.
Thousands of Brazilians took to the streets of towns and cities on Saturday to protest and call for an end to the term of the country's president Jair Bolsonaro in office.
Organised by opposition parties and trade unions, the choice of Saturday, October 2, was significant to the protest as it marks exactly one year to the South American country's elections.
Opinion polls show that President Bolsonaro is falling behind the pecking order as many citizens are unhappy about how he has handled the pandemic which has led to the death of over 600,000 people.
Saturday's protests took place in over 160 towns and cities as images show demonstrators carrying placards and signs to campaign for Bolsonaro's removal.
According to AFP, a protester named Valdo Oliviera said: "This president who is there represents everything that is backward in the world – there is hunger, poverty, corruption and we are here to defend democracy.''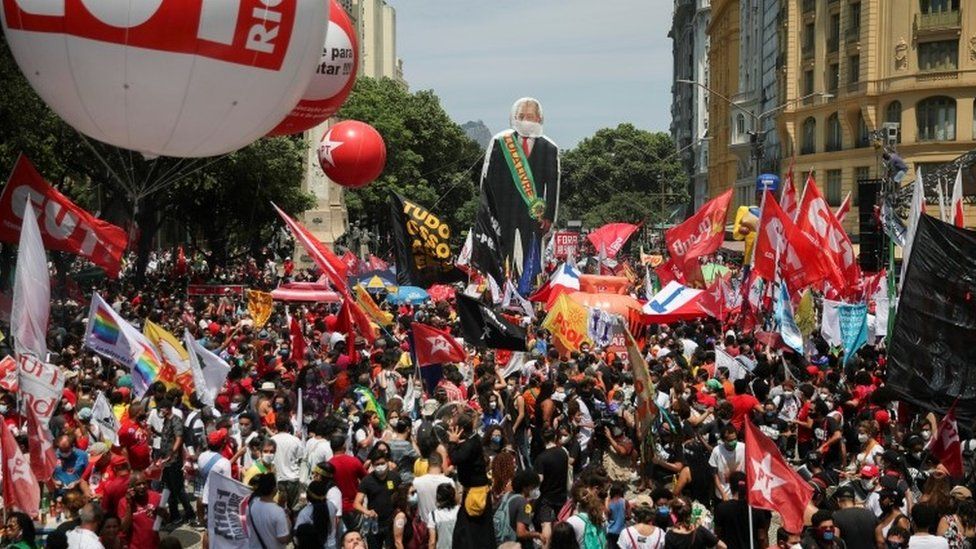 Though over 100 requests have been filed to the Chamber of Deputies calling for the president's impeachment, its leader has been reluctant to follow up on them. The country's Supreme country recently approved numerous investigations into Bolsonaro.
Demonstrations on Saturday is believed to be an attempt from opposition to counter series of rallies in September supporting Bolsonaro, a move they see as an effort to show that the president still commands huge support despite his 9% fall to left-wing rival Luiz Inácio Lula da Silva in the opinion polls.
Elections are due to hold in October 2022 as Bolsonaro continues to work towards overturning things when electorates vote.
BBC reported that an Atlas Institute poll showed that 61% of citizens described the president's performance in office as bad or very bad, a big shift from the 23% in January 2019 when he assumed power.
Sources
AFP
BBC
Featured Image Source: Reuters