Nigerian Actor Chiwetalu Agu Shares His Experience During Detention By The DSS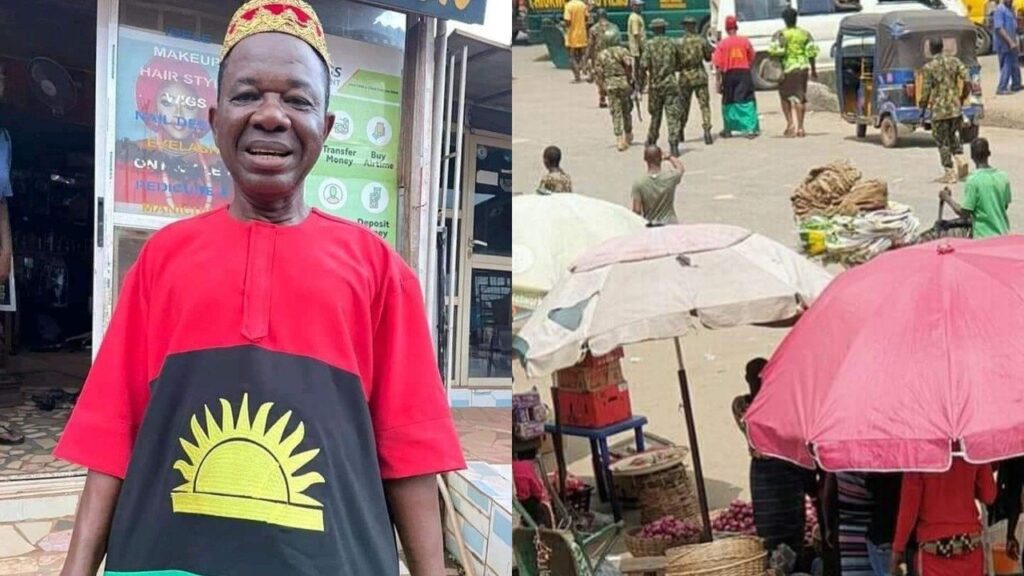 Chiwetalu Agu was arrested by the army for wearing an outfit sown with materials that has colours of the Biafran flag.
Nollywood actor Chiwetalu Agu has shed some lights on the ordeals he went through following his arrest by the Nigerian army and the Department of State Services (DSS). It will be recalled that the veteran actor was arrested on Tuesday, October 7 by officers of the Nigerian army in Onitsha, after he was spotted wearing an outfit made of the Biafran flag.
Agu would later be released by the army but rearrested by the DSS and taken to Abuja for questioning in a bid to find out if he plays any role in the proscribed Indigenous People Of Biafra (IPOB) before he was finally released on October 12.
In a welcome back party hosted by the Actors Guild of Nigeria for the actor, Agu who footages showed that he was meant to sit on the floor after being dragged by army officers to their station, said security officials treated him with respect. Agu said: "It didn't start well but God took control. I was only buying bread for the poor. Soldiers came in and started scattering things. They said they are calling me in the office but they did not tell me my offence. Because they did not tell me my offence, I refused to follow them.''
Commenting on what transpired between him and army officers at Upper Iweka in Onitsha, the actor said the "drama that took place was important so that they will know that Igbo are here.'' He added: "That moment of Upper Iweka till the time we got to the army barracks close to Zik Mausoleum, to 82 Division of the Nigerian Army and to DSS office in Abuja, nobody touched me. They treated me with respect. Every officer wanted to be involved in the case so that they can have opportunity to interact with Chiwetalu Agu."
IPOB, a secessionist group in Nigeria's Southeast region have been the target of government forces that have accused them of trying to tear the country apart. Since the arrest of the group's leader Nnamdi Kanu, there have been increased tensions in the region as series of sit-at-home ordered by IPOB have been adhered to by residents of the region.
Source
Linda Ikeji
Featured Image Source: Premium Times