France And Britain In Dispute Over Fishing Rights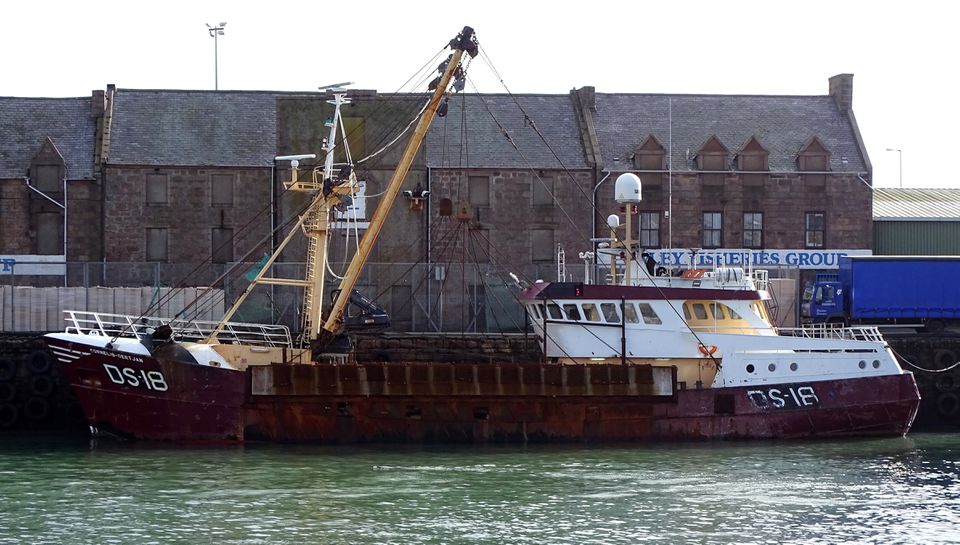 France has seized British fishing boat, resulting in dispute between the two countries on the ownership of fishing rights.
In the face of a post-Brexit row in Europe, France and Britain have struggled over fishing rights. Worsening the situation, France went ahead to seize British fishing boat. This act was thoroughly condemned by Britain on Thursday, October 28. Britain says France's "disproportionate" seizure of a British fishing boat in French waters will only succeed in deteriorating the row over post-Brexit fishing rights.
Reacting to the condemnation, French Seas Minister Annick Girardin said the vessel was detained during routing checks off the northern port of Le Havre overnight. According to him, the vessel was not allowed to fish in French territorial waters. In fact, another British boat has been given verbal warning to steer clear off French waters.
The dispute is at risk of spinning out of control, with France remaining committed to their decision. Currently, there is no progress in talks to settle the dispute. France has included extra customs checks on British goods. This spells danger, as electricity exports to the United Kingdom are threatened with speculations of tariff raise. Many have feared it may result in a war. However, Minister Girardin told RTL radio "It's not war, but it is a fight".
British fishing grounds are among the richest in the North East Atlantic zone. This makes it a port of call for the European Union's catch to haul in. However, the action taken by France is perceived as an attempt to put pressure on Britain to compromise at talks with the EU.
The British government has condemned France's actions as one of a back-stabber. "French reaction was disappointing and disproportionate, and not what we would expect from a close ally and partner. We are aware of reports of enforcement activity being undertaken by the French authorities and are looking into the matter urgently," it said in a statement.
The road is rough for Britain as Paris said on Wednesday, October 27, that it would impose extra customs checks on British commodities being exported to France from November 2. Paris also revealed It is reviewing a second round of sanctions which could be affecting exports of electricity to Britain.
European Affairs Minister Clement Beaune has commented on the state of Britain, while speaking with CNews. "So now we need to speak the language of strength since that seems to be the only thing this British government understands," he said.
Source: Reuters