Aisha Yesufu Says Taaooma Should Not Apologise For Visiting Osibanjo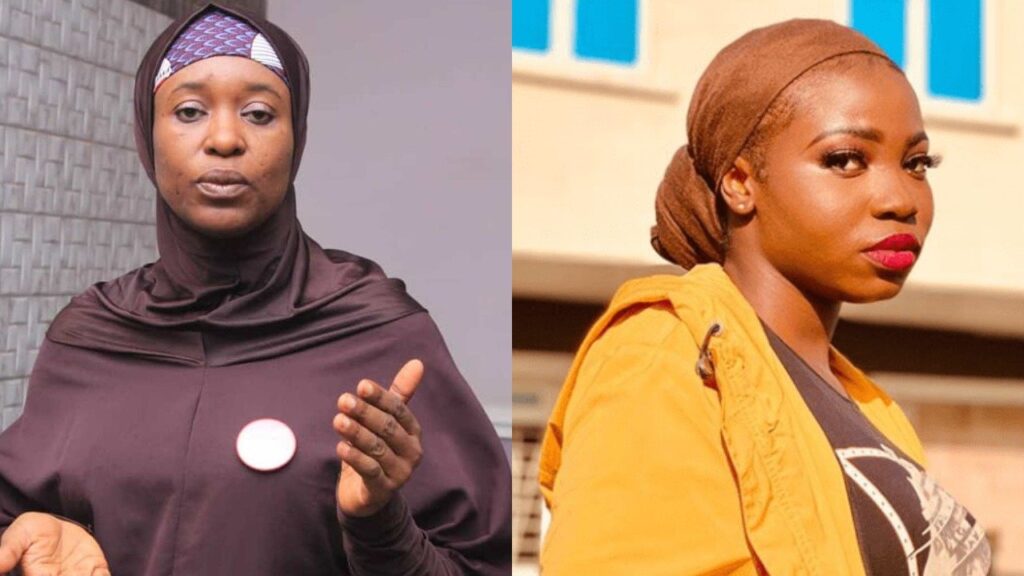 The activist believes the comedian's intentions must drive her actions.
Human rights activist Aisha Yesufu has questioned the decision of Instagram comedian Apaokagi Maryam popularly known as Taaooma to apologise for visiting the country's vice president Yemi Osibanjo alongside other skit makers. The visit to Osibanjo has generated many controversies as many Nigerian youths feel the comedians should have turned down the invitation from the Vice President.
Taaooma despite citing patriotism and her quest to table the plight of Nigerians to the vice president as the reason for her visit, bowed to pressure and apologized, a decision that does not go down well with Yesufu who said the most important thing is Taaooma's "intentions."
In a series of tweets, Yesufu said: "You do not need to apologise to anyone! You did not do anything wrong by having a meeting with the VP.'' Yesufu opined that there "are different ways of achieving something. It is never one way and it is okay whatever way one chooses. Intentions are what counts and you know yours!"
The activist who was at the fore of the 2020 #EndSARS protests said what people thinks should not matter that what "we feel alone with our thoughts is what should matter the most.''
Nigerians especially the youth population has been seeking for a change in bad governance which has seen the most populous black nation on earth remain undeveloped despite being home to large mineral resources. The country's election will hold in 2023 and it is expected that there will be a significant shift from the status quo as citizens are insistent on voting out the bad eggs in government.
Source
Twitter
Featured Image Source: Daily Post