Sheik Gumi Says Nigerian Military Lacks Intelligence To Track Down Bandits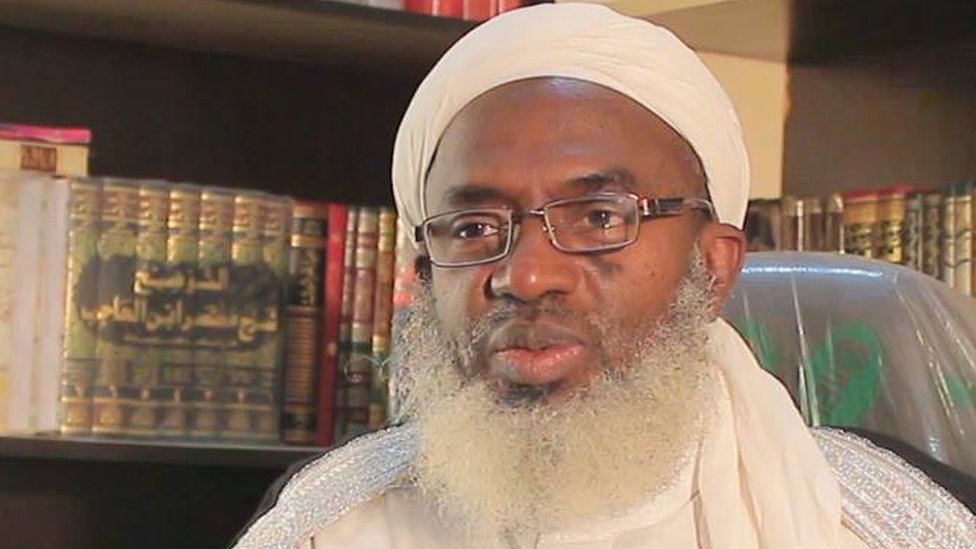 The Islamic scholar is unsure about the capability of Nigerian military arsenal in the fight against bandits.
As the fight against bandit attacks in the Northern part of Nigeria intensifies, popular Islamic cleric Sheikh, Dr. Ahmad Gumi, has alleged that the Nigeria military is incompetent to wage war against banditry.
The controversial religious scholar hinted that the recent celebrations over the killing of some leaders of bandit groups was not necessary as the military possessed inadequate facilities to engage bandits in a duel that would see to their end.
Speaking through one of his aides Alhaji Tukur Mamu, Gumi asked the Nigerian Air Force to provide clearer evidence that it had truly engaged the bandits and invaded their camps.
"The simple question is that we should ask ourselves from these reports that they are saying that they've bombarded this camp and that camp, is there any evidence on the ground?'' Gumi questioned.
"There is a particular forest we visited in Niger State. The whole of the settlement had been bombarded. This settlement has nothing to do with bandits. In fact , they showed us two wells full of innocent people, dead inside, casualties of these bombardments."
Gumi who further claimed that the military cannot track bandits talk more of waging war, alleged that bandits had revealed strategies they use in escaping air strikes.
"They said 'whenever we hear the sound of an aircraft, we run to our caves ,and then run. If they will succeed in killing anybody, it is the small children ,the wives or the cows,'' the scholar revealed.
"I hear them yesterday, celebrating the reported death of bandit leader. So , for example if you kill one bandit leader and another one emerges, what benefit did you derive?"
The Nigeria Air force (NAF) had earlier announced the killing of two leaders of deadly bandit groups during an offensive attack on their camp in Gusami Forest and Tsamre Village in Birnin Magaji Local Government Area of Zamfara State in the early hours of the new year.
While top bandit leaders like Alhaji Auta and Kachalla Ruga were allegedly reported to have been killed during the attack, others were reported to be badly wounded due to the air strikes by the Nigerian military.
Source
Linda Ikeji