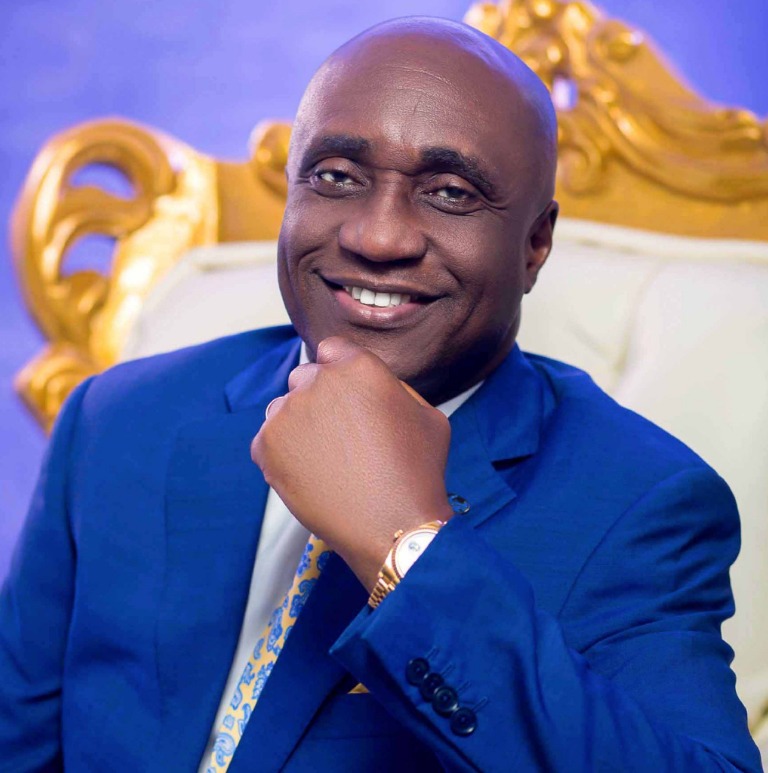 Ibiyeoime urged church members to sow seeds in an interdenominational sermon.
Founder and Senior Pastor of the Salvation Ministries International, Pastor David Ibiyeomie, has declared that he has become so prosperous that two plots of land would not be enough to accommodate his fleet of cars.
The clergyman made the statement known while delivering a sermon during an interdenominational service held at the Church headquarters.
Speaking on the magnitude of his wealth, the televangelist declared that he has lost count of the number of cars, houses, and landed properties he owned all over the world and also claimed that he has gifted over fifty cars to people within the space of two months.
Ibiyeoime announced to the elated audience that he sow money meant for his first car to the ministry which explains why he has been living in abundance. He also boasted that he didn't need to worry about cars again throughout his lifetime.
"When Peter gave his boat what did he get? Fishes because that was his business, when this young man gave money to roof the Church what did he get? Money. I gave my first money meant for car to the Kingdom of God, till Jesus comes I won't worry about cars, I have given out 50 plus cars in less than 2 months, have I told you before?,'' the high profile religious cleric pointed.
"I gave my first $1,000,000 in 2012 when I had no house, I won't be talking about the house now, I have landed properties that I don't even know about, there is nowhere in the world where you give me 2 plots of land that I will use, I can't use 2 plots because it isn't enough for me.
"Even in the Riverine area where my parents came from, two plots isn't enough for me, where will I park my cars, talk less of my entourages, riverine lands are very expensive, the lands are not even available yet two plots isn't enough for me anywhere in the world, what will I do with two plots?"
Pastor David Ibiyeomie is one of the most popular Nigerian Christian clerics. He heads the Salvation Ministries with its headquarters located in Port Harcourt, Rivers State. Ibiyeoime recently revealed that the ministry is building the world's largest church auditorium billed to host a staggering 120,000 capacity upon completion.
Source
Gist Lover