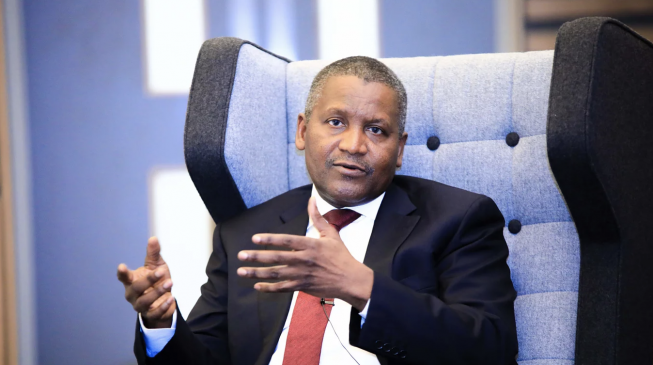 Dangote has remained the continent's richest man for over a decade.
Nigerian business mogul, Aliko Dangote, has retained his position on the Forbes 2022 edition of Top 10 African billionaires as the richest man in Africa.
Aliko Dangote is ranking as the richest man in Africa for the eleventh consecutive time, with an estimated net worth of $13.9 billion, an increase of $1.8 billion from his 2021 net worth. Forbes stated that the increase is a result of a 30% increase in the stock price of Dangote Cement.
Also, Forbes revealed that African billionaires made more money than in previous years, despite the global pandemic. Eighteen billionaires from the continent are worth an estimated value of $84.9 billion, which is about a 15% increase for their value in 2021 and the highest value since 2014, when 28 billionaires in Africa worth a combined value of $96.5 billion.
On average, African billionaires are worth $4.7 billion currently, an increase from their 2014 $3.4 billion value. The soaring stock prices from Nigeria to other African countries lifted the fortunes of these business moguls, and the increase in the demand for cement and other luxury products aided the rise in their fortunes.
Johann Rupert, a luxury goods magnate, from South Africa, who was ranked number four last year surprisingly jumped to number two in the latest 2022 ranking. Also, none of the 18 billionaires on the list is a debutant, and they all hail from 7 countries, five apiece between South Africa and Egypt, three from Nigeria, two from Morocco, and one apiece between Algeria, Tanzania, and Zimbabwe.
All the 18 richest men on the continent are men. Isabel Dos Santos from Angola was the last woman to feature on the list and she fell off the billionaire's list in January 2021.
Source
LIB