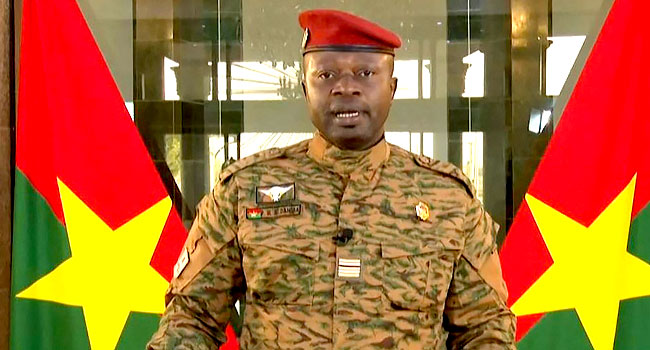 AU has joined ECOWAS in suspending the West African nation.
Earlier today, Monday, 31st January 2022, the African Union (AU), announced the suspension of Burkina Faso, in an aftermath of the January 24 coup in the country.
The decision to suspend Burkina Faso in participation from AU activities until effective restoration of the country to democratic rule was voted for by the 15-member Peace and Security Council of AU. Before the decision was made public, the Chair of the African Union Commission, Moussa Faki Mahamat, had already condemned military takeover in the country on the day the coup happened.
Recall that West Africa regional body, the Economic Community of West African States (ECOWAS), already suspended Burkina Faso, last Friday, 28th January 2022. ECOWAS leaders held a virtual meeting, where deliberations were made. In a statement issued by ECOWAS after the meeting, it is expected that a delegation of defence chiefs and ministerial delegations will be sent to the country.
Ghanaian President, Nana Addo Dankwa Akufo-Addo, who also doubles as ECOWAS Chairman, condemned the coup. In his words, Akufo-Addo described the coups as "a direct violation of our democratic tenets". He stated further that "the rest of the world is looking up to us to be firm on this matter."
While announcing the military takeover of Burkina Faso, the soldiers stated that the country was under siege by a jihadist insurgent. The militia has killed more than 2,000 citizens and about 1.5 million displaced since 2015. The new military rulers also stated that ousted president, Kabore, was unable to resolve the violence that has killed many citizens during his tenure in office.
Burkina Faso has suffered frequent political instability since it gained independence from France in 1960. Mali, Guinea, and Sudan are other African countries that has witnessed military intervention in the last 18 months.
Source
The Guardian