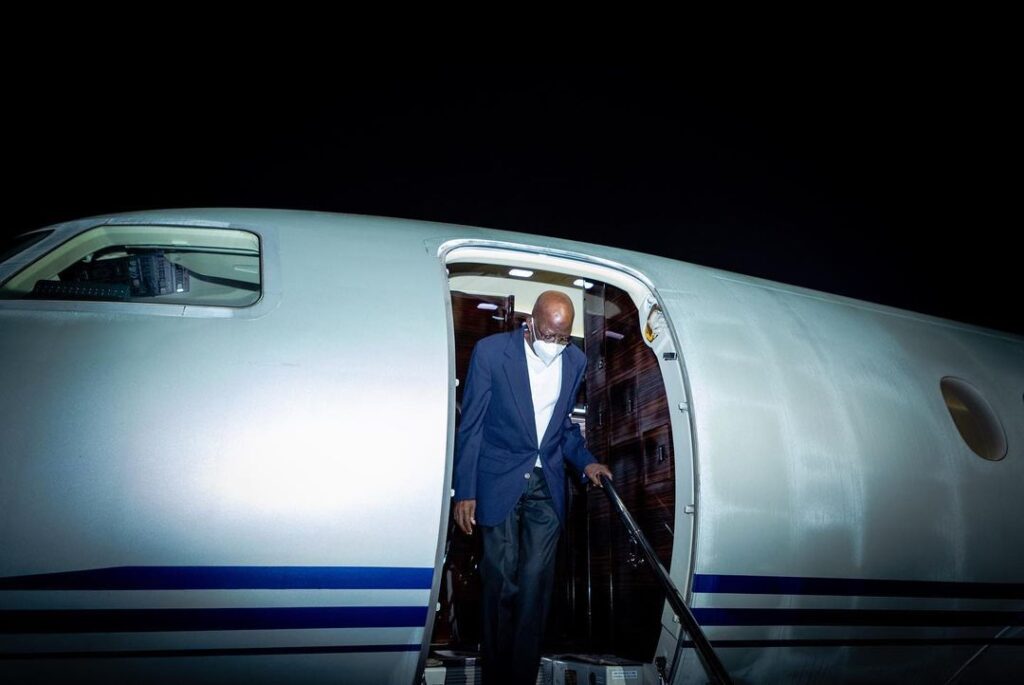 Tinubu is yet to select a vice presidential candidate.
Nigerian politician and presidential candidate of the All Progressive Congress (APC) Bola Ahmed Tinubu has returned to Nigeria after a short visit to France and has vowed to kick start moves in full gear regarding his bid to become President of the Federal Republic of Nigeria.
The former Lagos State governor left Nigeria for France on June 27 and disclosed news of his arrival via his social media handles in the early hours of Saturday, July 9, 2022.
 "Grateful to Almighty Allah for journey mercies. Hitting the ground running, straight back to work! #BAT23," the APC chieftain captioned his post.
Tinubu is expected to pick a vice presidential candidate as early as possible as his strong rivals Atiku Abubakar of the People's Democratic Party (PDP) and Peter Obi of the Labour Party (LB) have both selected their running mates.
Source
Instagram @officialasiwajubat
Featured Image Credit: Instagram @officialasiwajubat