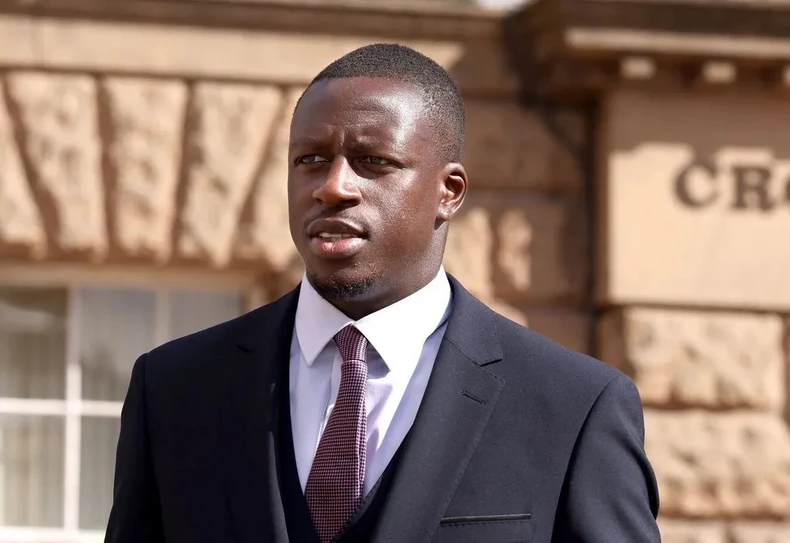 The Frenchman has been cleared of one out of his numerous rape and sexual assault related cases.
Manchester City star, Benjamin Mendy, has been declared not guilty of one count of rape by a judge presiding over his case at the Chester Crown Court. Mendy was exonerated of the crime due to failure on the part of the prosecution to provide additional evidence. The judge, Stephen Everett, declared the 28-year-old French national team star alongside co-accused, Louis Saha Matturie, not guilty of the crime alleged to have happened on July 24, 2016.
Mendy and Matturie, 41, are both on trial for multiple alleged sexual crimes. The Manchester City left-back was granted bail in January, 2022 on the conditions that he lives in his home in Prestbury, Cheshire, not contact complainants, and surrenders his passport to authorities.
It will be recalled that in May, the former AS Monaco defender pleaded not guilty to seven rape charges, an attempted rape charge, and one charge relating to sexual assault. If found guilty, the Frenchman could spend between 5 to 20 years in prison, there is also a possibility of a life sentence if his lawyers fail to prove his innocence.
Source
Pulse NG
Featured Image Credit: Pulse