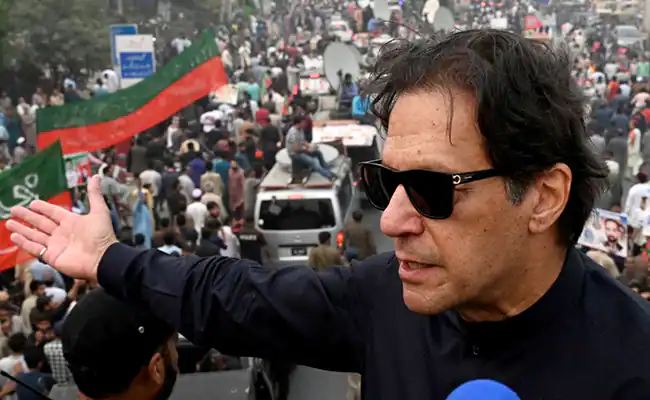 Khan was leading a protest march towards the country's capital.
Pakistan's former Prime Minister, Imran Khan, was shot and wounded in the shin on Thursday, November 3, 2022, following an attack on his convoy in the Asian country's east.
Khan's Pakistan Tehreek-e-Insaf (PTI) party member, Asad Umar, also stated that several colleagues were hit by bullets during the attack amid reports that one lost his life.
Asad said:
"A man opened fire with an automatic weapon. Several people are wounded. Imran Khan is also injured.''
The attack on the 70-year-old former cricketer's convoy happened in Wazirabad, close to 200km (120 miles) away from Pakistani capital, Islamabad. Khan was heading a protest march to Islamabad to ask for snap elections. The convoy comprised hundreds of people.
PTI spokesperson, Fawad Chaudhry, further disclosed:
"Imran Khan and (party colleague) Faisal Javed received bullets wounds. A bullet hit IK's shin. Both have been taken to hospital for treatment.''
Javed whose cloth was stained with blood said to Geo TV from the hospital: "several of our colleagues are wounded. We heard that one of them is dead.''
Pakistani Prime Minister, Shehbaz Sharif, condemned the attack and ordered the country's interior minister to carry out an immediate investigation.
Khan left office in April 2022 through a parliamentary vote, and became strong opposition to the government through rallies across the country against Shehbaz's administration which has been struggling to lead the country out of a serious economic crisis.
Source
Reuters