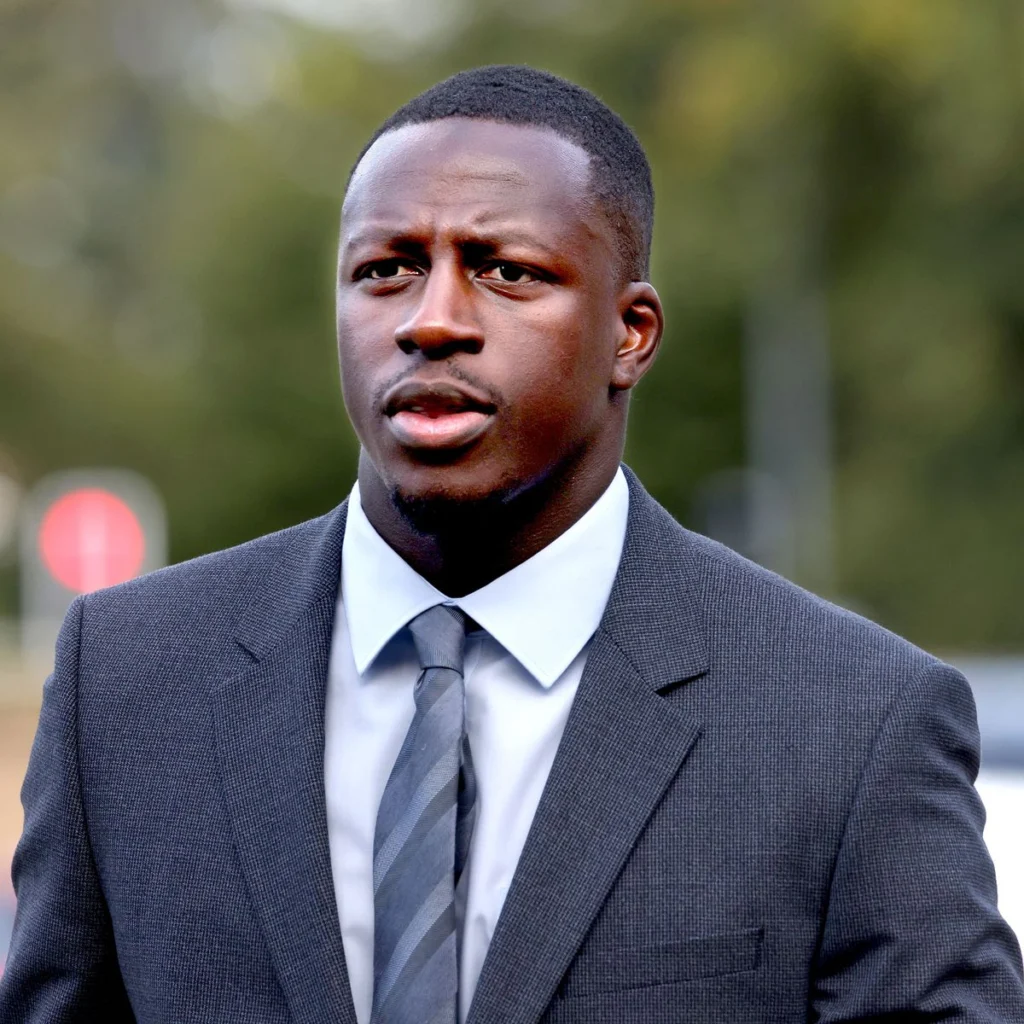 The English side has not paid the wages of their left-back since September 2021.
English football club, Manchester City FC, stopped paying the wages of French defender, Benjamin Mendy, after he was charged with multiple sexual and rape offence counts. The Pep Guardiola managed side suspended the player's wages payment after confirming that charges were made against him.
Mendy confirmed to the Chester Crown Court on Tuesday, November 8, that the English Premier League champions withdrew his salary since September 2021. The 28-year-old World Cup winner denied seven counts of rape, one of attempted rape, and a sexual assault charge against six women.
During the ongoing trial, Mendy told the court that he re-evaluated his life decisions while on remand for four months.
CCTV footage of Mendy outside his Cheshire mansion after going to the Manchester Chinawhite nightclub on the eve he was accused of rape, was played by prosecutor, Timothy Cray, who insisted that the former Monaco man could "make a mistake'' about consent after alcohol intake, but the defendant replied: "No, what I saw and felt was consensual. I had sex with some women I didn't know.''
Cray went on to tell Mendy that he was lying to "save himself,'' but the Premier League winner replied: "No'' as the trial continues.
Source
LIB