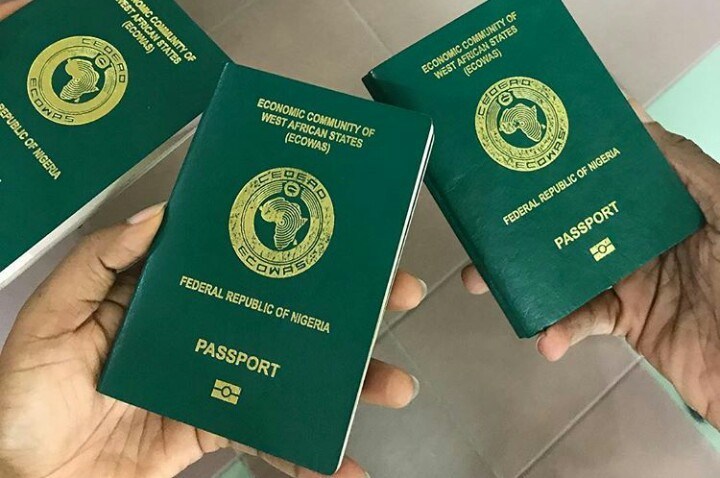 If you are fed up with the state of things in Nigeria currently, and have an intention to travel abroad, you are probably thinking in the right direction. The harsh economic realities, bad leadership, ethnicity, and religious crises, are just few of the numerous challenges confronting the most populous black nation on earth, forcing its bright minds to travel out in search of better opportunities. However, your plans to travel abroad might be jeopardized if you do not have an International Passport, an official document for your identification as a Nigerian citizen especially when seeking for visa to travel outside Nigeria.
In this article, I will classify ways in which you can get your Nigerian Passport into two: formal and informal. While the former is no guarantee of getting your passport, the informal is the easiest means of getting a Nigerian passport.
Formal
Here, I will be blunt with you, follow all the guidelines on the website of the Nigerian immigration and put your trust in senselessness for you to get your passport in Nigeria. It is a pity that the Nigerian system is messed up, but for those who still trust the Nigerian polity, kindly click on the link below and follow instructions to get your international passport. Good luck.
https://portal.immigration.gov.ng/?p=passportguidelines
Informal
This is the most assured means of getting your Nigerian passport. All you need to do is, get the contact of an immigration official from someone you really trust, discuss with him/her, like Nigerians would say in Pidgin English ''make we run the matter.'' The official will inform you of documents you need to bring along to the immigration office to  process your passport and amount involved. Please note that the popular saying ''nothing goes for nothing,'' applies here. Also, it is important to stress that this means of getting your international passport is not 100% reliable, but it is the most common means of getting a Nigerian passport in Nigeria.
If you happen to reside in Nigerian major cities like Lagos, Abuja, Port Harcourt, Enugu, etc. and you are disturbed by the long queues in immigration offices, kindly travel to a Northern Nigerian state like Gombe, Bauchi, Borno, Adamawa, etc. These are areas where the citizens pay less attention to travelling out. You hardly see people applying for international passport in these areas. Utilize the opportunity here by travelling to any of these states, visit their immigration office, discuss with officials, and get your passport cheaper and less stressful compared to what we have in major Nigerian cities. As a Nigerian, I will advise you to take the informal route because until our system is fixed, you cannot help it.
Featured Image Source: PM News Nigeria