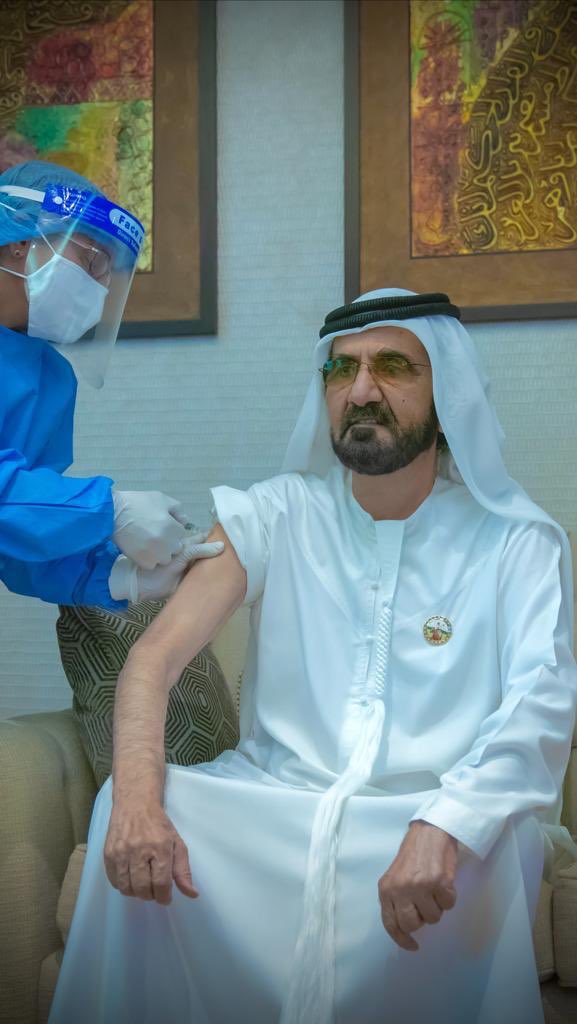 Dubai's Vice President and Ruler, Sheikh Mohammed bin Rashid, has received vaccine meant for treating COVID-19. In a Twitter post on Tuesday, the Asian leader thanked those at the fore of developing vaccine for the dreaded virus and reemphasized a better future at the United Arab Emirate.
While receiving the Covid-19 vaccine today. We wish everyone safety and great health, and we are proud of our teams who have worked relentlessly to make the vaccine available in the UAE. The future will always be better in the UAE
Sheikh Mohammed bin Rashid
With this development, the Prime Minister now becomes the latest senior government official in the UAE to receive China's Sinopharm vaccine after other officials such as the Minister of Cabinet Affairs, Mohammed Al Gergawi, and President of the UAE Football Association who is also a member of the country's Ajman ruling family, Sheikh Rashid bin Humaid Al Nuaimi, who both took the vaccine over the weekend.
The vaccine has since been administered to frontline health workers and senior government officials, including some members of the Cabinet after it was authorized by the government of the UAE for limited use in September, 2020. It will be recalled that the Arabian nation hosted a Phase-3 trial which saw 31,000 people volunteer to receive the jab in the Emirates, Bahrain, and Jordan.
Sources
The National News
Twitter @HHShkMohd
Featured Image Source: Twitter @HHShkMohd