Tensions: Nigerian Military Conducts Air Strikes In Orlu, Imo State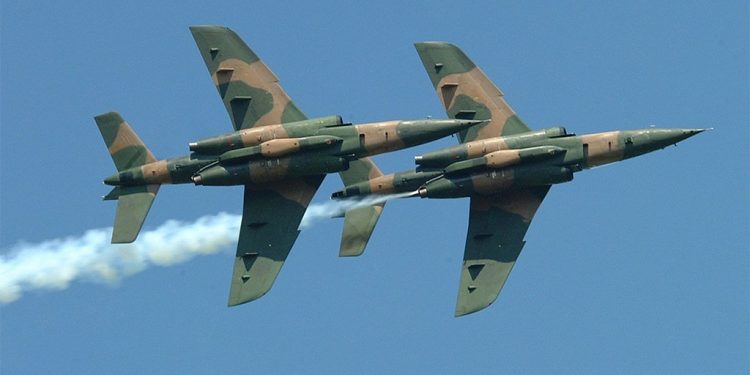 The Nigerian military on Thursday, February 18, 2021, carried out series of air strikes in Orlu, Imo State. The strikes are believed to be part of President Buhari's efforts to dislodge the Eastern Security Network (ESN) set up by Nnamdi Kanu, the leader of Nigerian secessionist group, IPOB, to defend the South Eastern region of the country from Fulani herdsmen terror groups.
In videos that has since gone viral on social media, a helicopter belonging to the Nigerian military was captured shooting into communities as civilians ran for safety.
See footages below:
The air strikes in Orlu are disturbing because the Northern part of the country where banditry is becoming the order of the day needs such action, but the government has instead increased tensions in Orlu following ESN's confrontations with the army in the community back in January.
Nigerian human right activist and revolutionary, DJ Switch, in a tweet on Thursday condemned the government for not flying fighter jets in areas such as Zamfara where the governor opined that ''not all bandits are criminals.''
Source
Daily Post NG
Featured Image Source: Herald Nigeria