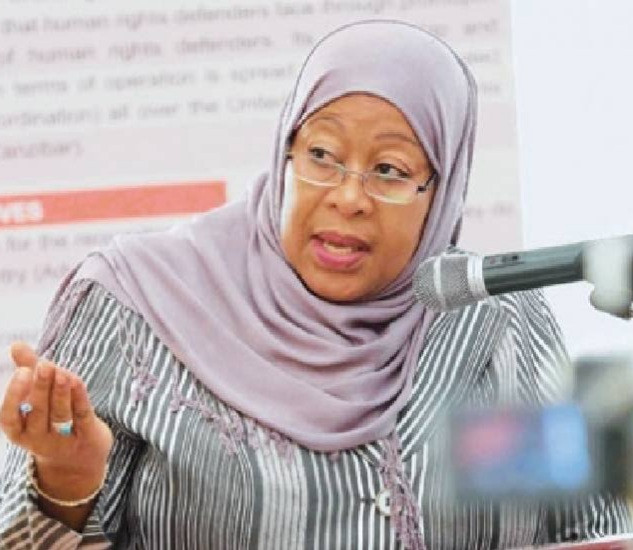 Vice-President of Tanzania, Samia Suluhu Hassan is due to take over the baton of leadership in the country, following the death of Tanzania's President, John Magufuli.
This process will make Samia Suluhu Hassan the first female President in the history of the country.
The late President was confirmed to have died at 61, of a heart attack, after speculations that he was diagnosed with the corona virus.
This confirmation was made by the Vice-President Hassan, via a televised announcement on Wednesday evening, March 17. 
The Tanzanian Constitution provides that; "Where the office of President becomes vacant by reason of death, then the Vice-President shall be sworn in and become the President for the unexpired period of the term of five years."
Following this constitutional provision, Hon. Samia Suluhu Hassan will be sworn in as the next president of Tanzania.
Previously, Hon. Hassan served in several capacities, such as the Minister for Tourism, Trade and Investment, Minister of Youth Employment, Women and Children Development, and Minister of State, in the office of the Vice President in charge of Union Affairs.
Hon. Hassan was the 10th Vice-President of Tanzania, and will soon be the 6th President of the country.
Featured Image Source: Linda Ikeji.