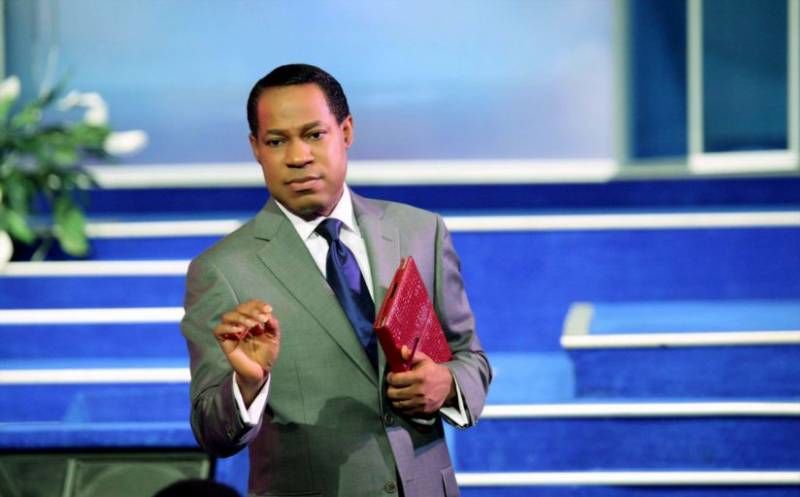 Christ Embassy (aka Loveworld Ministry) Senior Pastor, Chris Oyakhilome, has condemned Christian ministers who encourage their church/ministry members to take the COVID-19 Vaccines.
After the arrival of about 3.92 million doses of Oxford-AstraZeneca vaccines in Nigeria on March 2nd, several political as well as religious leaders have advised their followers to take the vaccine.
In a recent sermon by the Loveworld Ministry Senior Pastor, he questioned what happened to the faith of these religious leaders that they will stoop so low to waiting for the COVID-19 vaccine, instead of believing in miracles and have unwavering faith in God.
Here is what he had to say:
"I can't understand how a minister of the gospel would be waiting for some vaccine to be the solution for the world. Where is your faith? What happened to you? We cannot make such recommendations, it is not our calling to make such recommendations. We cannot be used for that. As a minister of the gospel, you should not be used for that.
How can you become a minister of vaccines? What happened to you? Where is the word of God in your mouth?
Do you realise that if you would believe in Christ and in the word of God the way you believe in this vaccine, there will be power in your mouth? He (God) made us healers."
What is wrong? What has happened to you? When did we start making that kind of recommendation to God's people? For God sake, think again. How can they send us to the churches to tell them to go take the vaccine?
Listen, if I say to someone, you shall live and not die, that's it for him. Isn't that the Bible that you read? Where is your God of Elijah, your God of Moses? Where is your God of Peter, James and John? What is the matter with you?"
Featured Image Source: Premium Times Nigeria