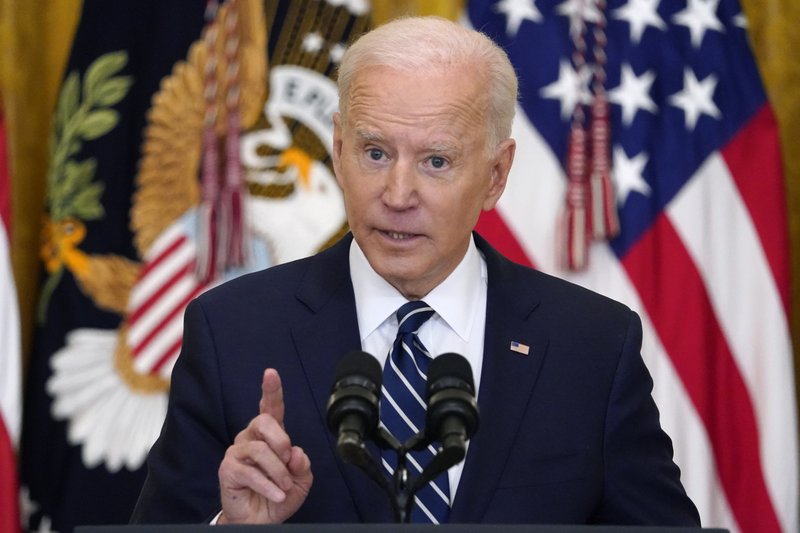 US President, Joe Biden made a proclamation on Wednesday, recognizing March 31st as Transgender Day.
Reports prove that the day is now dedicated to celebrating transgender people amidst the several forms of discrimination and violence they face daily.
Biden noted that harrasment and acts of inequality have characterised the daily lives of transgender people, hence, he strives to make sure their voices are heard.
He said: "Their trailblazing work has given countless transgender individuals the bravery to live openly and authentically. This hard-fought progress is also shaping an increasingly accepting world in which peers at school, teammates and coaches on the playing field, colleagues at work, and allies in every corner of society are standing in support and solidarity with the transgender community.
"Nearly 1 in 3 trans people have experienced homelessness and they also face discrimination in employment, housing, health care and public accommodations.
 
"The crisis of violence against transgender women, especially transgender women of colour, is a stain on our nation's conscience. Forty-four transgender people were killed in the United States last year, a record; 23 of them were Black trans women."
The US president also gave an order to lift the ban placed by the former president, Donald Trump on transgender people to be in the military.
In his words, "To more fully protect the civil rights of transgender Americans, we must pass the Equality Act and provide long-overdue Federal civil rights protections on the basis of sexual orientation and gender identity. It will serve as a lasting legacy to the bravery and fortitude of the LGBTQ+ movement."
Source:
Sahara Reporters
Featured Image Source:
AP News