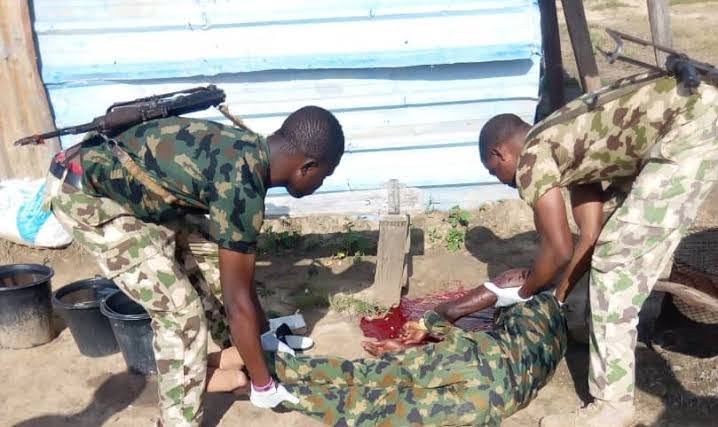 Kila Jima, Nigerian soldier fighting against Boko Haram insurgency in Borno state, is reported to have committed suicide.
Reports have said that until his death, the soldier was a corporal in the Army's 152 Battalion, Banki.
Jima reportedly cocked his rifle and shot himself in the head on Saturday, 10th April.
Prior to his suicide mission, the soldier was said to have shown some signs of depression, void of comprehension.
His body has been deposited at the military mortuary in Maiduguri.
This is definitely not the first suicide case in the military as a number of officers fighting the terrorists in the North East have taken the same route.
There were cases in 2019 and September 2020.
Source: Linda Ikeji.
Featured Image Source: Kanyi Daily News.