Explosion Rocks Power Transmission Station In Rivers State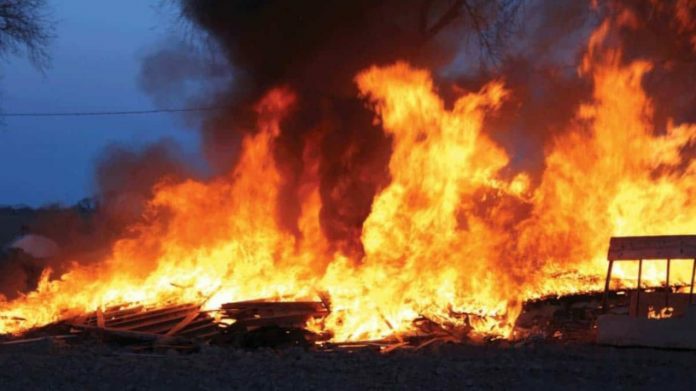 There has been an explosion at a power transmission station in Rivers State, which has plunged the residents around the area into darkness.
Reports said that the explosion occurred at the Afam Power Station in the Oyibo Local Government Area of the state, leaving the station partly shattered.
In a statement by Mrs Chioma Aninwe, the acting Manager, Corporate Communications, PHED management, measures are being put in place to restore the affected areas.
She stated:
"Please be informed that the outage being experienced in some parts of Rivers State is as a result of an explosion that shattered the power transformer at the transmission station.
"Repairs are already ongoing and supply will be restored as soon as possible. Areas affected are: Rumuokwuta, some parts of NTA Road, Rumuola Road, Ikwerre Road from Wimpey junction to Rumuigbo junction, some parts of Ada George, GRA phases 1, 2 and 3, Oroworukwo community and Olu Obasanjo Road.
"Others are some parts of Rumukalagbor, some parts of Rumuibekwe, Rumuola under the bridge, Rumuola link road, and some parts of Stadium Road."
From all indications, the interest of the residents are being considered, and they have been urged to be patient until the backout is resolved.
Source: Punch Newspaper
Featured Image Source: ONYX News NG