"The greatest marriages are built on Teamwork" – Mary Remmy Njoku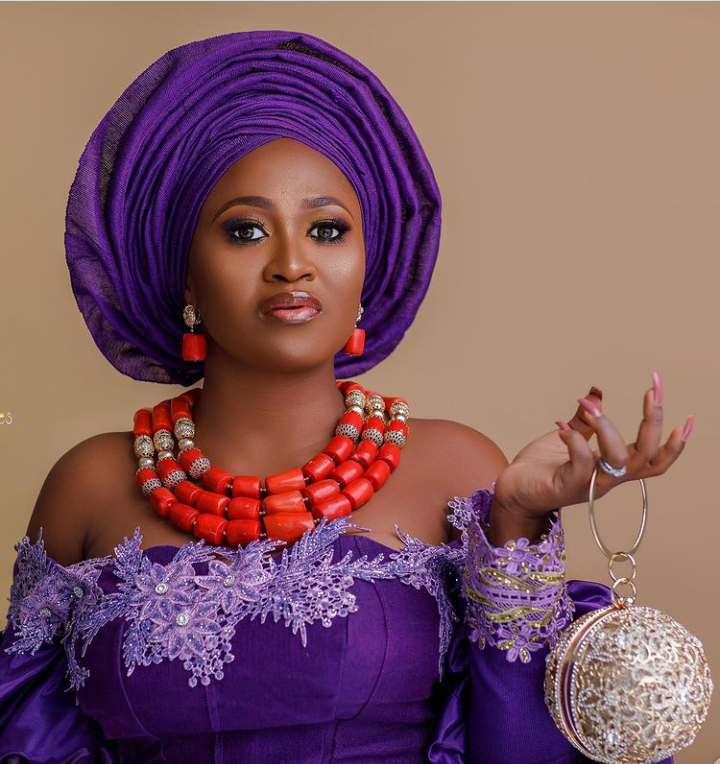 Nollywood actress, Mary Remmy Njoku has said that the greatest marriages are built on team work, and contributions from the both parties.
The ROK TV boss shared a post on her Instagram page, telling African men that they are not doing their wives or kids' mums a favour when they pay their bills.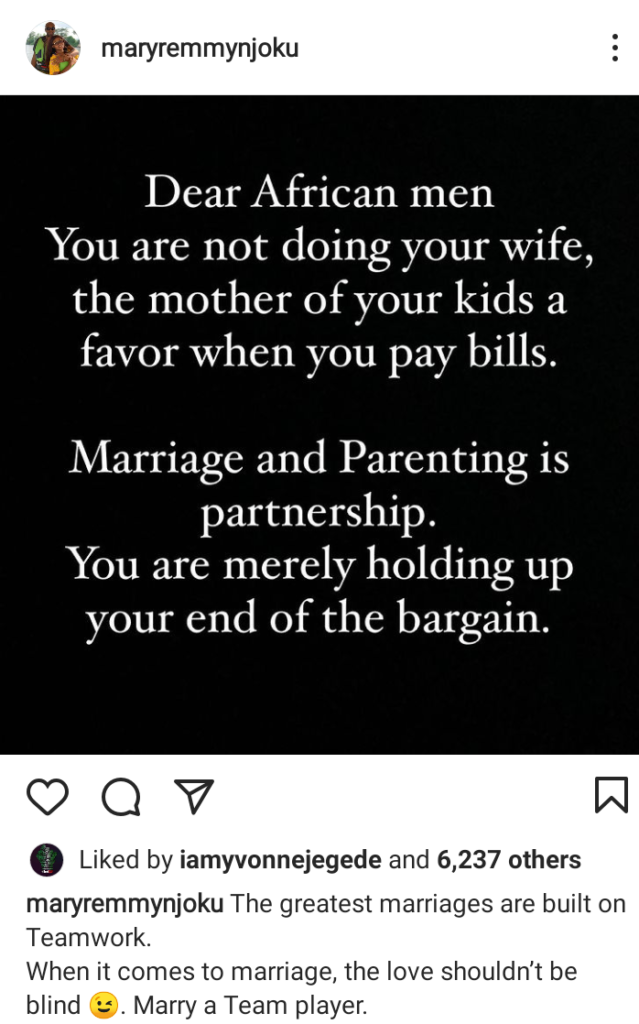 Mary believes that marriage is meant to be a partnership, and no party should feel they are doing the other a favour at any point.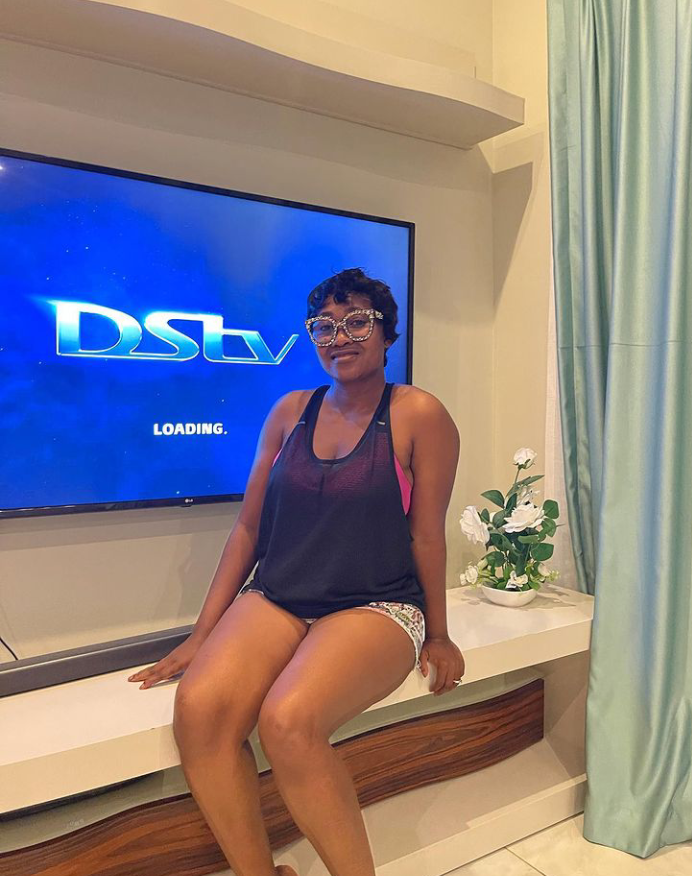 This post stirred reactions from her friends and followers.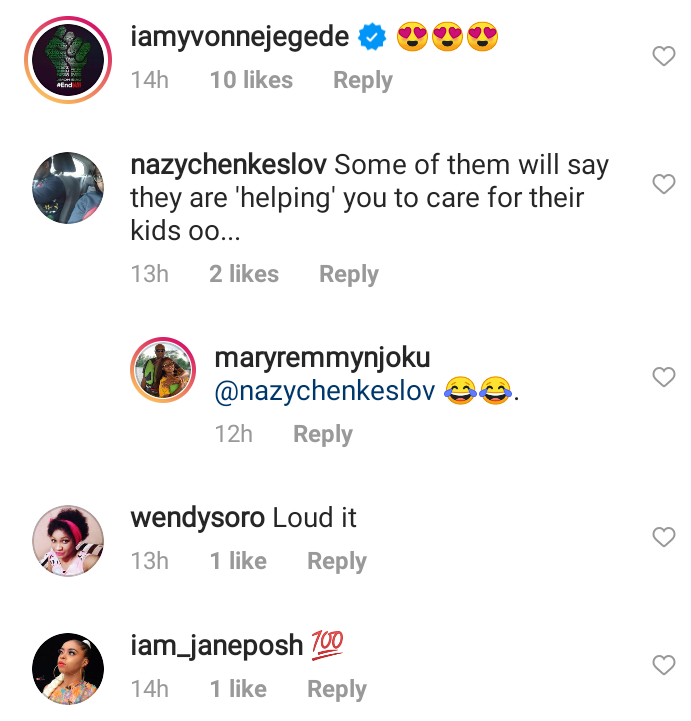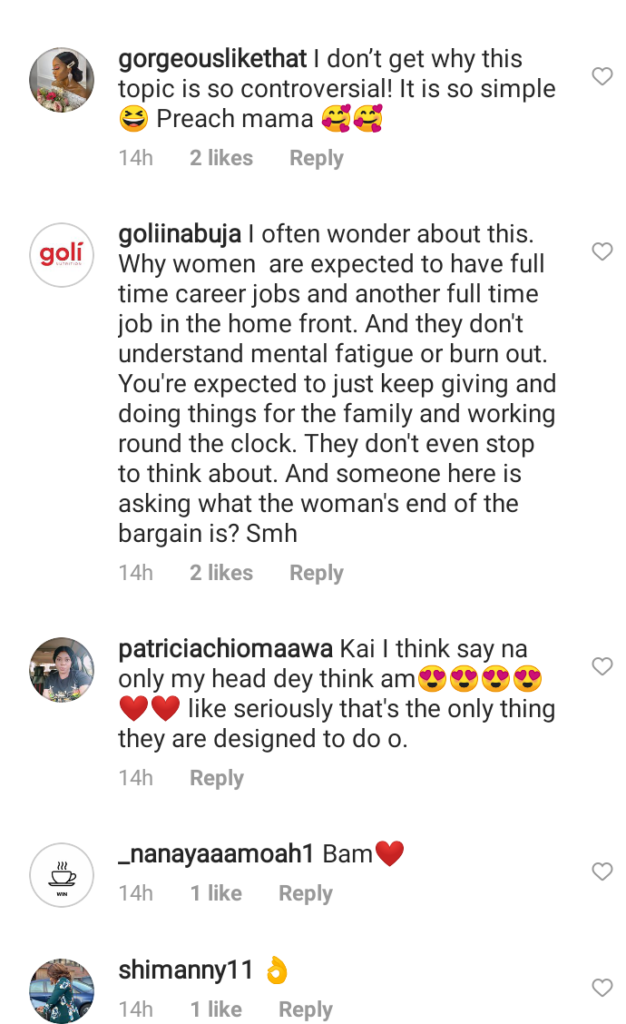 Sources:
Instagram
Yaba Left Online.