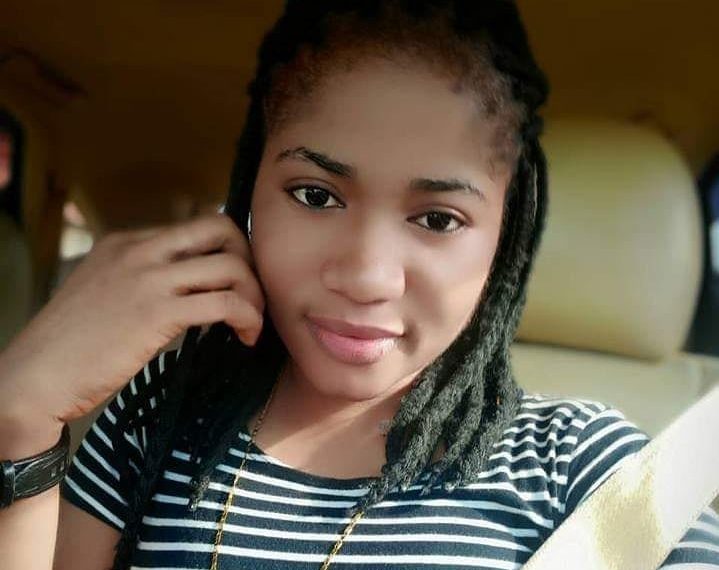 Nigerian comedian, Mercy Cynthia Ginikachukwu, popularly known as Ada Jesus, is dead.
She reportedly died on Wednesday, which was two days after celebrating her birthday.
The comedian was said to have been battling kidney disease, which became more complicated, consequeently leading to her premature death.
Her death was announced by a man, identified as Harrison Gwamnishu, her care giver, who posted on his Instagram page:
"Thank you, everyone. Rest in Power Mercy Nmesoma Nnadi @adajesuscomedy".
He further said:
"Yes, she is dead. She died this morning at about 7:15 am I was at the hospital at the time she died. Yesterday evening she was strong, happy and laughing with us. She celebrated her birthday two days ago. We bought cake and drinks for her and she was happy. Everybody was happy with her as well. Yesterday evening she was still happy and when I was about to leave the hospital she did not want me to go but I had to lie to her that I was going to call the doctor, and then I left the hospital. At about 11 pm, her husband called me that they wanted to give her an injection and it cost N50,000 but they did not have the money so I had to transfer it to them.
"After she received the injection, they said that her breathing was very bad, I had to leave where I was at about 12:15 am to rush down to the hospital. At the time the doctors gave her oxygen to ensure that she was breathing fine. At about 1:30 am they moved her to the intensive care unit ward where they kept her. It was this morning that they confirmed that she had died."
Prior to her death, Ada Jesus was said to have clashes with several people, including veteran actress, Rita Edochie and Anambra-based prophet, Chukwuemeka Odumejeje.
Source: Punch News
Featured Image Source: Premium Times Nigeria.