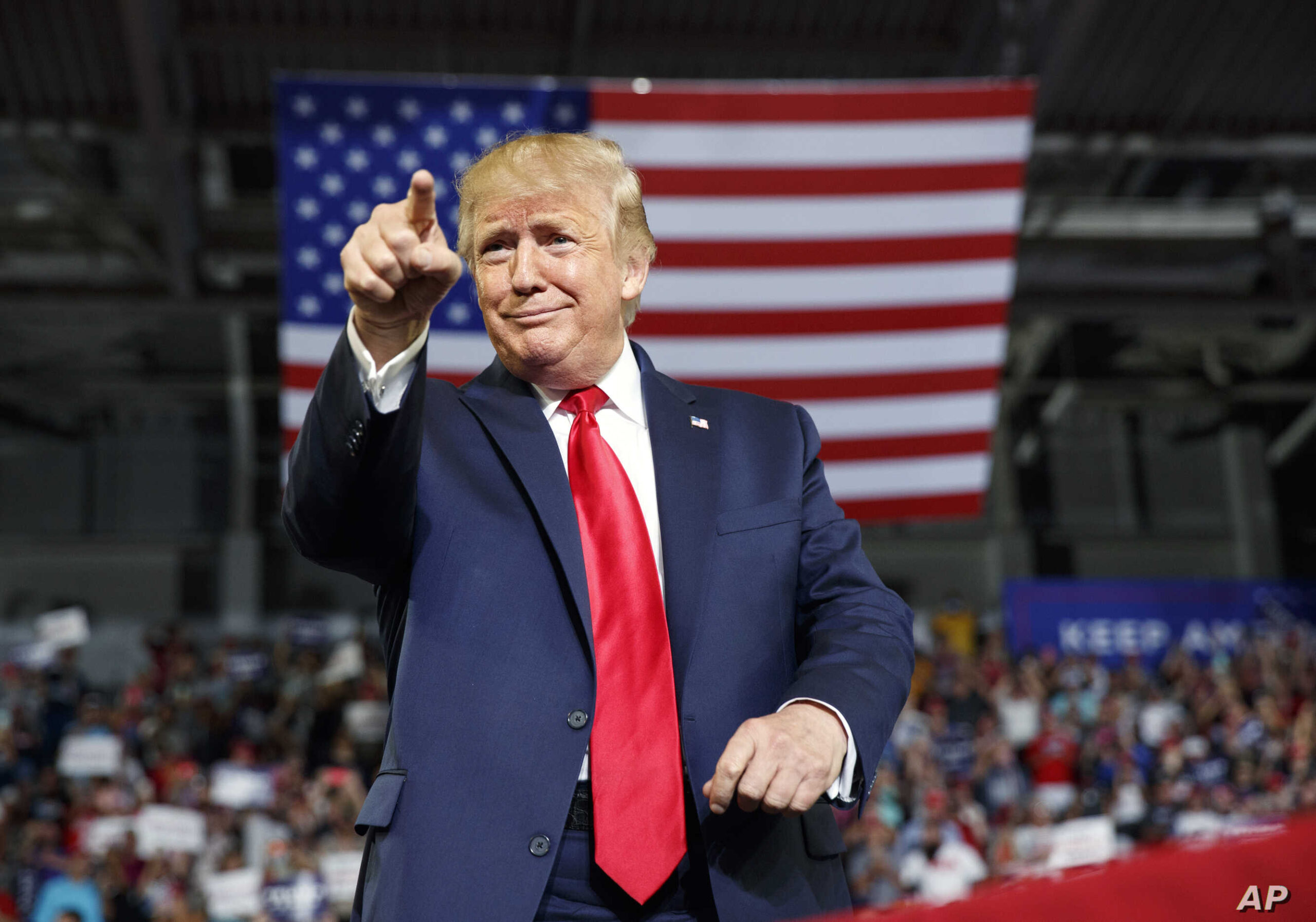 In his first interview after leaving the white house, former US President, Donald Trump, has made the headlines after stating that he is "seriously considering" running for presidency again in the 2024 American elections. Trump after his first tenure in office as President of the United States was defeated by Joe Biden in the November 3, 2020 American elections, but he looked unfazed in his Mar-a-Lago estate in Palm Beach where he has been since departing the white house, in an hour long interview by FOX News host, Sean Hammity.
Quizzed on the possibility of running again in 2024, Trump replied:
''First of all, it's a long time. The odds, the odds. What are the odds? I say this: I am looking at it very seriously, beyond seriously. From a legal standpoint, I don't want to really talk about it yet. It's a little too soon.''
Commenting further, Trump revealed that he was ''all in'' to support candidates of the Republican Party in the 2022 midterm elections, a key determinant of the balance of power in the Congress.
If they need a rally, we'll do a rally, we'll do calls, we'll do all sorts of things. Almost everybody I endorse wins
Trump
Source
News.com.au
Featured Image Source: Voice of America