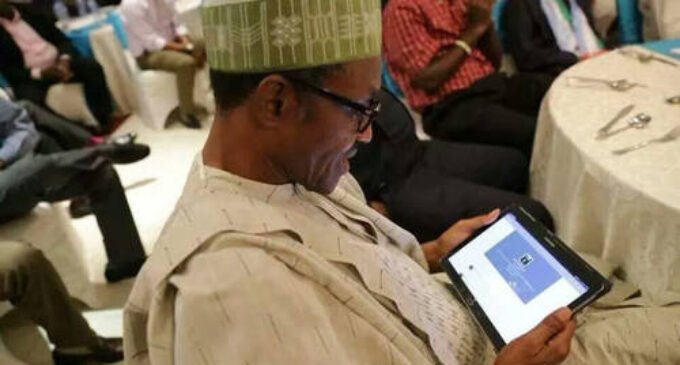 Twitter has deleted a tweet from Nigeria's President, Muhammadu Buhari, on Wednesday, June 2, 2021. Buhari had tweeted that ''many of those misbehaving today are too young'' to understand the destructions and damages that occurred during the Nigeria-Biafra war in 1967-1970, and threatened to ''treat them in the language they understand.''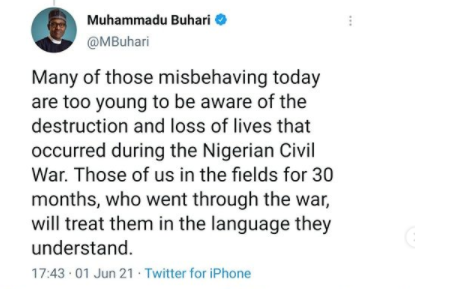 Most Nigerians interpreted the tweet as targeted at youths in the South East region of the country where the activities of the secessionist IPOB group has seen physical confrontations between armed forces and IPOB members alongside insecurity that has led to the loss of civilian lives.
Following numerous reports to Twitter, the high profile social media platform deleted Buhari's post, citing violation of its rules.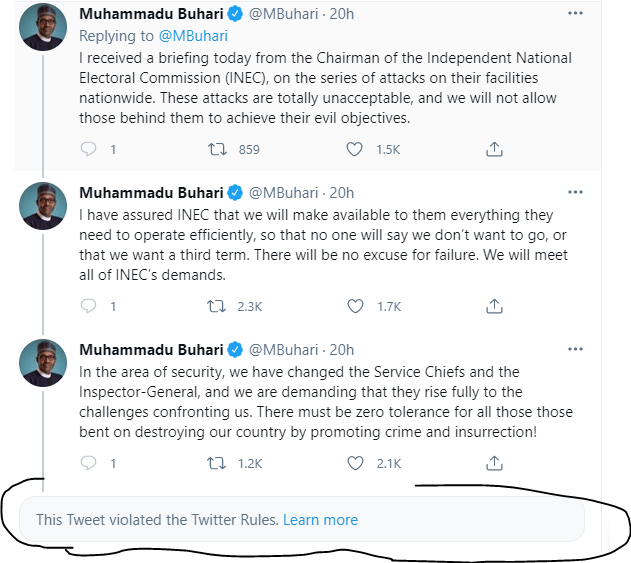 Sources
Twitter
Featured Images Sources: Linda Ikeji