Catholic Church Bans Mbaka From Making Partisan Comments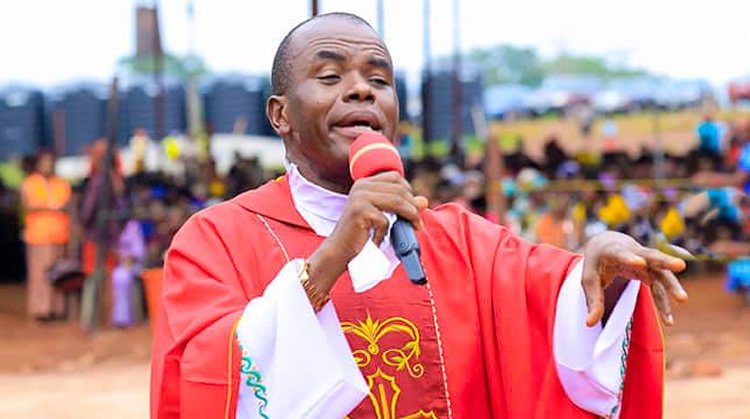 The Catholic Church in Nigeria has banned the Spiritual Director of the Adoration Ministries Enugu Nigeria (AMEN), Father Ejike Mbaka, from commenting on partisan politics in Nigeria. In a letter dated June 3, 2021, the Catholic bishop of Enugu Diocese, Callistus  Onaga, made public the ban on Mbaka and also disclosed that AMEN has been converted to a chaplaincy. According to the letter, Mbaka remains the head of the chaplaincy, but the Bishop has the power to appoint any ministerial officer to help chaplains in the operation of the ministry.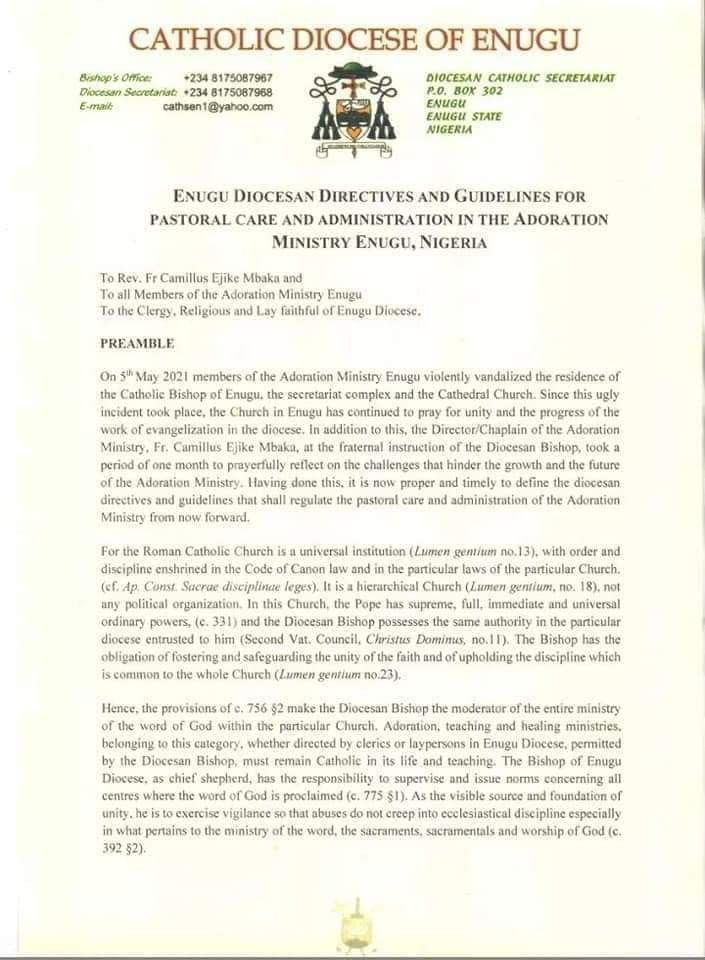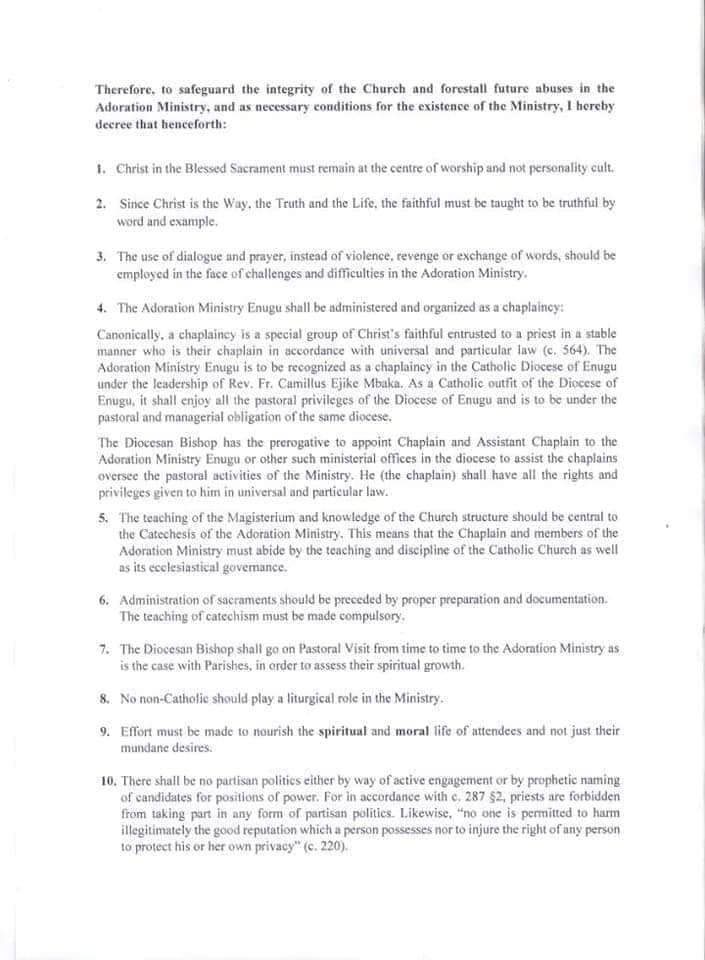 The ban on Mbaka is largely owing to issues between the Catholic priest and the presidency. Mbaka had asked Buhari to resign or be impeached, leading to exchange of words between him and the presidency.
It will be recalled that during the lead up to the 2015 Presidential elections, Mbaka supported Buhari, stating that God had chosen the Daura man to rule the nation over former president, Goodluck Jonathan. However, things have turned sour between the high profile priest and Buhari in recent times.  
Source
Linda Ikeji
Featured Images Sources
Punch NG
Linda Ikeji