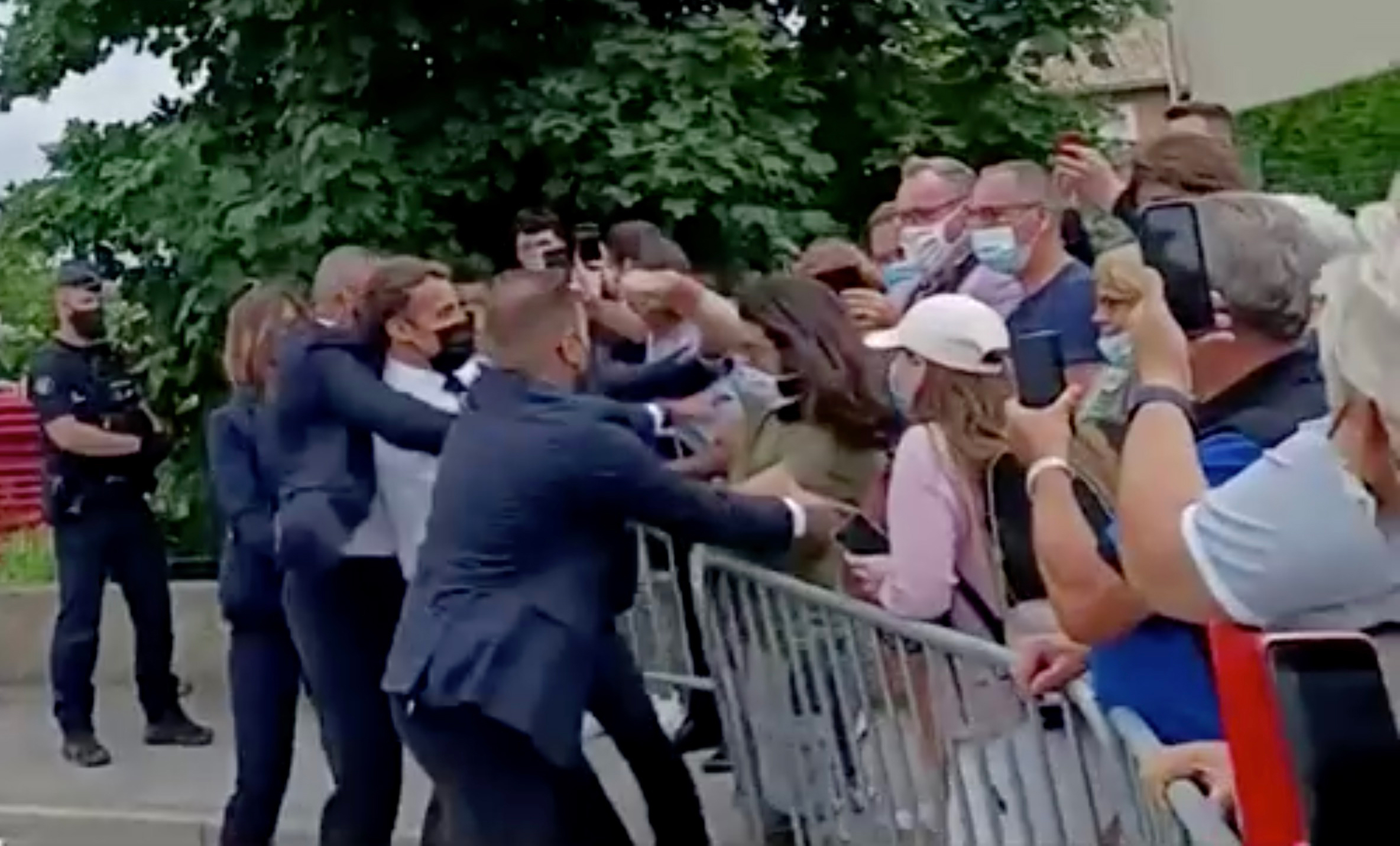 President Emmanuel Macron has been slapped in the face by a man. 
This incident occurred on Tuesday, June 8, during a walkabout session with a crowd in Drome, southeastern France.
The embarrassing incident was reported by BFM TV and RMC radio on that same day.
It was reported that in the midst of the walkabout session, a man in a green T-Shirt, with glasses and a face mask, shouted at the top of his voice, "A Bas La Macronie" (meaning "Down with Macronia"), after which he landed a slap on the president's face.
President Macron's security men were said to have quickly intervened, pulling the man to the ground and disengaging Macron from him.
French media reported that two men have been arrested in the light of the incident.
Watch video here:
Sources:
Linda Ikeji
CTV News
Featured Image Source:
Reuters