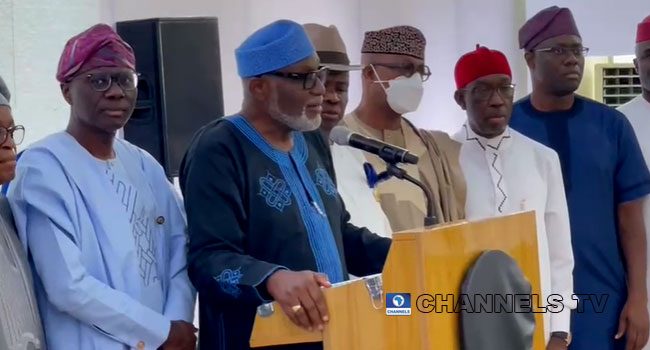 Southern governors have said that Nigeria's next President for the 2023 elections should emerge from Southern Nigeria.
This was disclosed by Ondo state governor, Rotimi Akeredolu, after a closed door meeting with the Southern governors.
He mentioned that the governors have agreed that Nigeria's presidency should be rotated between the south and the north, starting with the South in 2023.
The governors also stated that they have set September 21, 2021, as the deadline for the declaration of the anti-open grazing law among the Southern states.
This was stated by the Ondo state governor as well, who said that the forum also reviewed the security challenges in the country and sought the way forward.
Source: Politics Nigeria
Featured Image Source: Channels TV