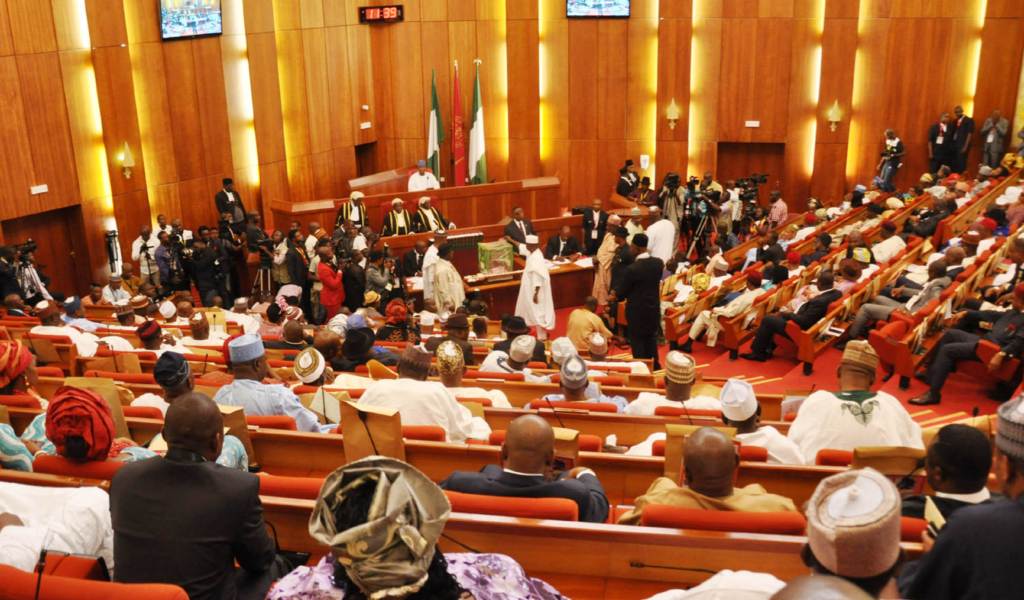 The Senate committee on INEC has presented the report of the long awaited Electoral Act Amendment bill before the Senate on Wednesday, during the legislative proceedings.
The report is slated for debate by the Senate on Thursday before it proceeds on its annual recess.
Senate President Ahmad Lawan, stated that there are allegations that the leaderships of the Senate and the National Assembly have tampered with the report of the committee on INEC.
He however, said that some of the accusers are only innocent and misinformed, while others are simply mischievous individuals that want to cause disunity in the house.
Senator Lawan noted that this is the first time the report on the Electoral Act Amendment bill would be given before the senate.
He also maintained that the recommendations in the report are the decisions of the committee on INEC.
The Senator further noted that the conclusions made concerning the bill will be hinged upon whatever has been presented to the Senate.
Source: Channels TV
Featured Image Source: Stears Business