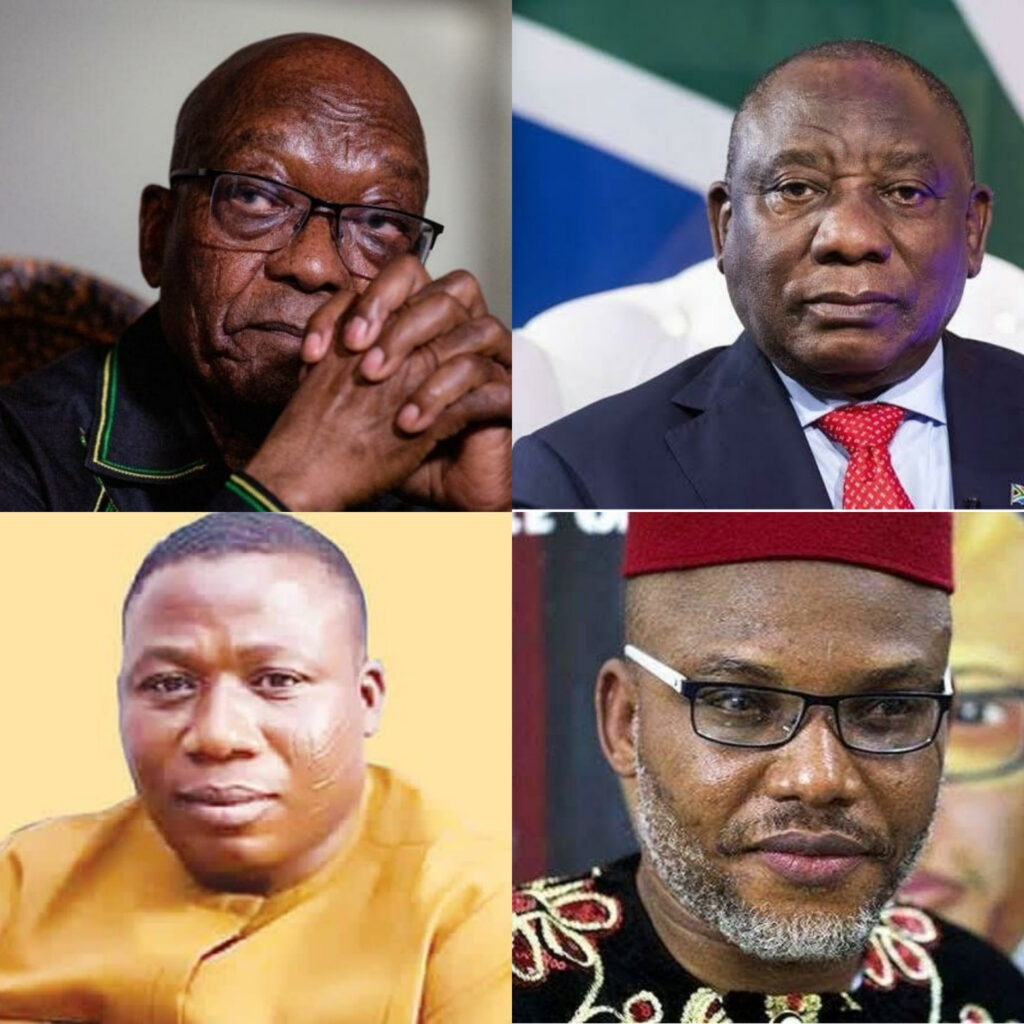 Former Nigerian Aviation Minister, Femi Fani-Kayode (FFK), has said that Nigeria has so much to learn from the chaos in South Africa over the jailing of ex-President, Jacob Zuma.
He said this in respect to the Federal Government opposition to IPOB and Yoruba nation leaders, Nnamdi Kanu and Sunday Igboho.
According to the former minister, the chaotic event in South Africa should teach Nigeria what could happen when those regarded as heros of a particular people or tribe are persecuted.
FFK wrote this on his Instagram page:
"There are many lessons to be learnt about what is going on in South Africa today as a consequence of the jailing of Jacob Zuma.
"His Zulu people have risen up and over 70 people have been killed so far. There is rage on the streets and the loser here is Cyril Ramaphosa.
"When you lock up, persecute or kill those who are regarded as heroes by their ethnic group you are waking up a lion that cannot be controlled or contained.
"You are also stirring up and kindling a fire which may consume the entire nation. Nigeria has much to learn from this.
"We must be fair and just. We must learn to fear God and desist from targetting and persecuting the innocent.
"We must stop planting the seeds of division and violence. We must stop pulling the tail of the lion and baiting its rage. When you kill a madman you will know he has followers!"
Source: Linda Ikeji
Featured Image Source: Linda Ikeji