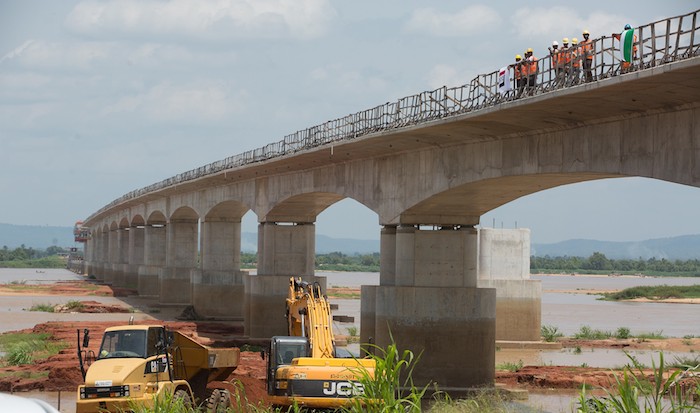 The Nigeria Sovereign Investment Authority (NSIA) has said that the Second Niger Bridge would be completed by 2022. 
This was revealed on Thursday by NSIA's Managing Director, Uche Orji, during the weekly state house media briefing organised by the Presidential Communications Team at the Presidential Villa, Abuja.
Speaking on the Second Niger Bridge project and others, Mr. Orji said:
"PIDF was set up as a mechanism that takes government contribution, NSIA contribution, and opens the door for investors to come in as a way to make sure that we finish these projects on time and the progress has been quite impressive in the last three years of the PIDF being set up.
"A lot of money has gone into these roads, Lagos-Ibadan Expressway is split into two sections; there is Lagos to Sagamu; which is being handled by Julius Berger and Sagamu to Ibadan which is being handled by RCC.
"Then there are 2A and 2B, these are further access roads stretching back into the Benin-Asaba Expressway as well as all the way connecting the Owerri interchange and going toward Obosi.
"Phase 1 is the first project given to NSIA to handle, the expected completion date is 2022, and I think from what I have seen, I can confidently say that it will be completed by 2022.
"The NSIA has overtime received contributions—initially one billion dollars and nothing for quite some time until when President Muhammadu Buhari started. 
"NSIA has received all together $1.6 billion  from the government and has earned returns that have put NSIA assets at $2.3 billion. So, over time, it is coming up to almost 700 million dollars in returns from its core investments," he added. 
Source: Nairametrics
Featured Image Source: Business Day