Emirates Airline Suspends Nigerian Flights Till August 15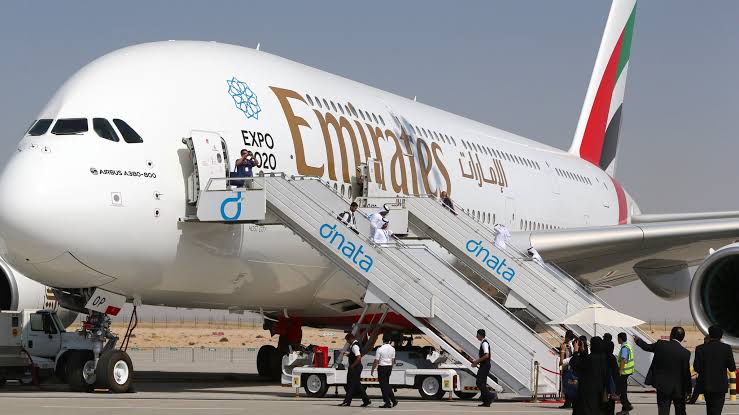 Emirates airline has suspended flights going to and from Nigeria until August 15, stating that passengers who had been in contact with Nigeria in the last 14 days will not be allowed to board any of the Emirates' flights to Dubai.
Recall that the UAE had permitted vaccinated residents from Nigeria and a few other countries to travel to the country from August 5. 
READ ALSO: UAE Lifts Ban On Transit Flights For Nigeria, Others
However, the Emirates authories have noted on their website:
"Affected flight bookings have been cancelled. You can simply hold on to your Emirates ticket and when flights resume, get in touch with your booking office or us to make new travel plans."
According to the airline, passengers whose flight bookings were affected by the COVID-19 restrictions do not need to call in immediately for re-booking.
Source: Gulf News
Featured Image Source: Within Nigeria