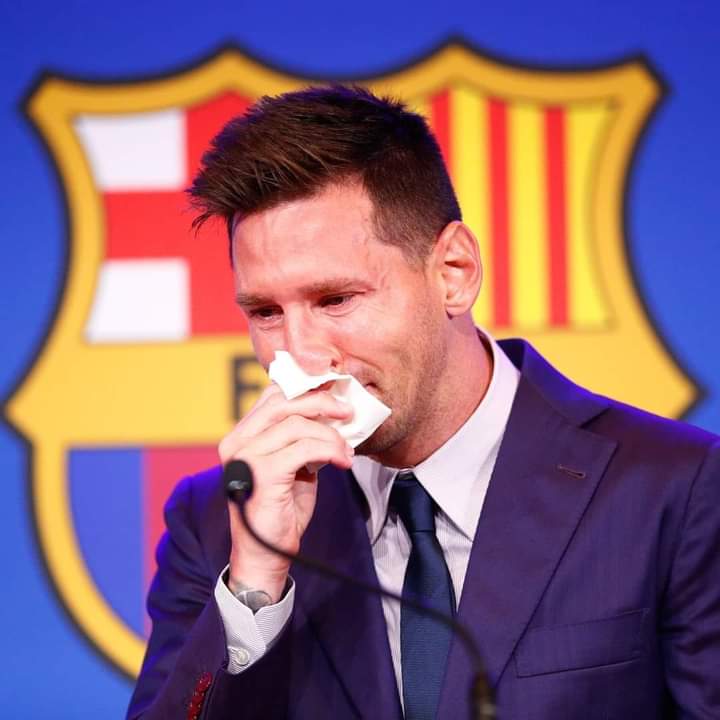 Lionel Messi's move to French Ligue One giants, Paris Saint-Germain, could be in doubt after a group of lawyers that serves as representatives to Barcelona members lodged a complaint to the European Commission, in a bid to hinder the Argentine's move to the French capital. A tearful Messi bid Barcelona goodbye in an emotional press conference on Sunday, August 8, 2021, after being unable to extend his 21-year adventure with the Spanish giants despite making every possible effort to remain at the club.
Barcelona while defending their choice to let go of the greatest footballer of all time, cited La Liga's financial rules which hindered them from signing their former captain as a new player with the club's wage bill standing at more than 70% from their turnover.
Messi in a bid to remain with the club, slashed his pay by 50%, but the President Joan Laporta led Barcelona board failed to live up to their campaign promises of keeping the six-time Ballon d'Or winner. PSG is now in pole position to sign Messi possibly within the next 48 hours, a move the 2021 Copa America winner declared "a possibility."
However, a document posted on Twitter by high profile lawyer, Juna Branco, shows the complaint against Messi's move to a club considered as rivals for Barcelona.
The complaint reads:
"On behalf of FC Barcelona partners, my firm has prepared a complaint with the European Commission and demands for provisional suspension before civil and administrative courts in France to prevent Paris-Saint Germain from signing Lionel Messi.
"PSG's ratios in terms of 'Financial Fair Play' are worse than those of FC Barcelona. In 2019-2020, PSG's salary-to-income ratio was 99 per cent, while Barcelona's was 54 percent."
If Messi's transfer to France pulls through, it will add to the already star-studded PSG team and place them as top favourites for the UEFA Champions League title. In just this summer, the club has acquired the services of former Real Madrid captain, Sergio Ramos, Achraf Hakimi, Gianluigi Donnarumma, and Georginio Wijnaldum.
Source
Independent
Featured Image Source: CBS Sports