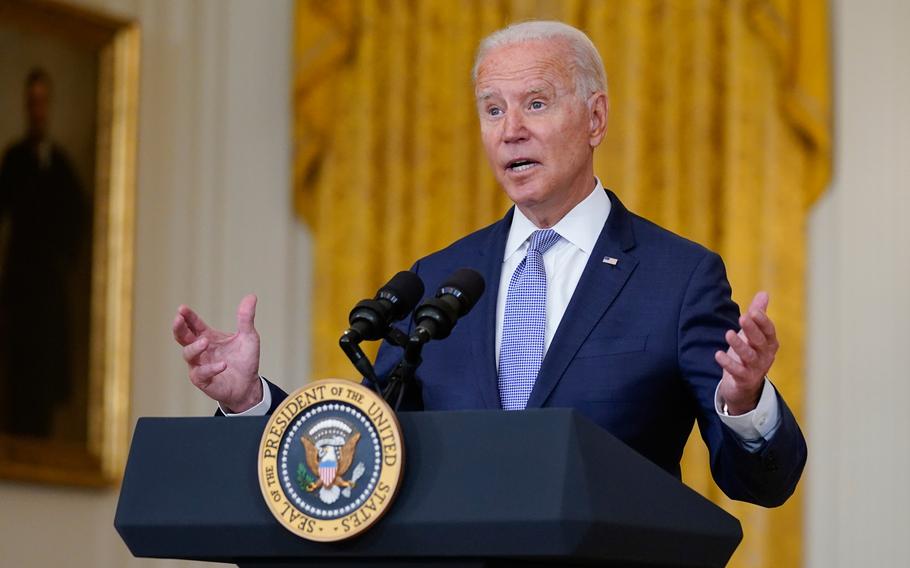 The President of the United States of America, Joe Biden, on Monday, defended his administration's decision to withdraw from Afghanistan.
A day after Taliban militants seized control of Afghanistan, the US President said he was solidly behind the decision to withdraw the US troops from Afghanistan, as this is the right time to do that.
He noted that he was torn between going through with the withdrawal or escalating the conflict into its third decade and risking more American lives.
The president said: "I stand squarely behind my decision.
"After 20 years, I've learned the hard way that there was never a good time to withdraw U.S. forces. That's why we're still there.
"Afghanistan political leaders gave up and fled the country; the Afghan military collapsed, sometimes without trying to fight.
"If anything, the developments of the past week reinforce that ending U.S. military involvement in Afghanistan now was the right decision."
On Sunday, the Taliban rebels seized power, following President Ashraf Ghani's departure from the country.
The power seizure has brought an end to the two decades war.
After the Taliban takeover, series of unrest erupted at the Kabul's international airport as several Afghans sought to flee the country.
A viral video on the internet showed Afghans clinging to a U.S. Air Force plane as it attempted to move down the tarmac, and some appeared to fall to their death as the aircraft took off.
To this, Mr. Biden said "The truth is, this did unfold more quickly than we had anticipated.
"American troops cannot and should not be fighting in a war and dying in a war that Afghan forces are not willing to fight for themselves," he said.
Source: Premium Times
Featured Image Source: Stars And Stripes