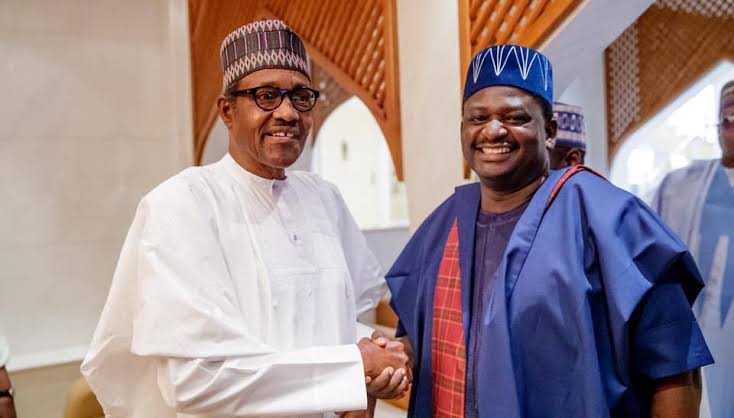 Femi Adesina, the Special Adviser on Media and Publicity to President Muhammadu Buhari, has called President Buhari a "master finisher", saying he has done what former Presidents Olusegun Obasanjo, late Umaru Yar'adua and Goodluck Jonathan could not do.
Adesina made this comment on his popular Facebook column, 'From the Inside' on Friday, praising Buhari for signing the Petroleum Industry Bill into law.
The special adviser in the piece titled 'PMB: Call him the master finisher,' wrote that the President has been able to show how large his heart is and how courageous he is, unlike his predecessors who were too timid to make such decisions.
Read the post here: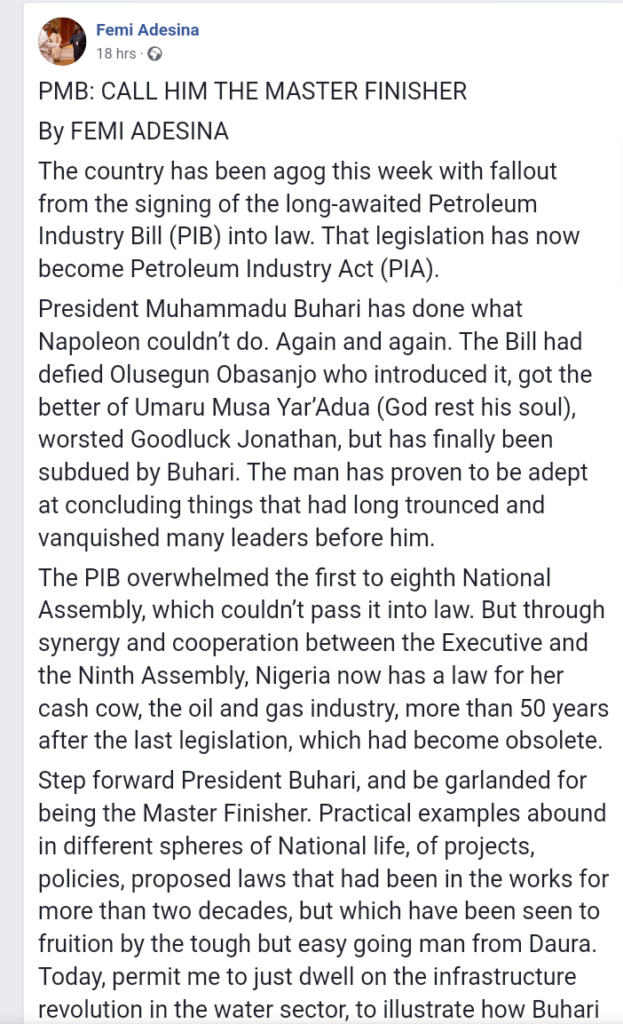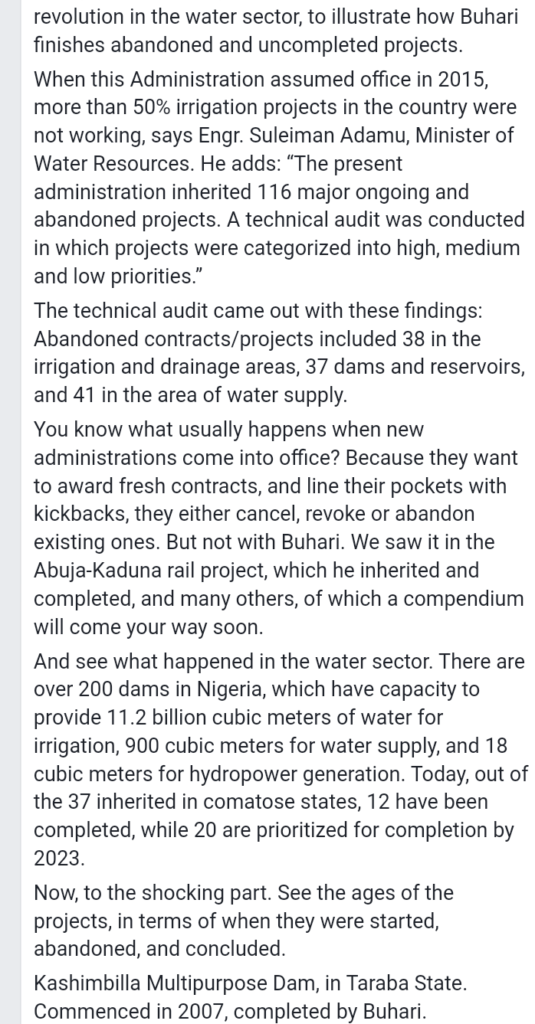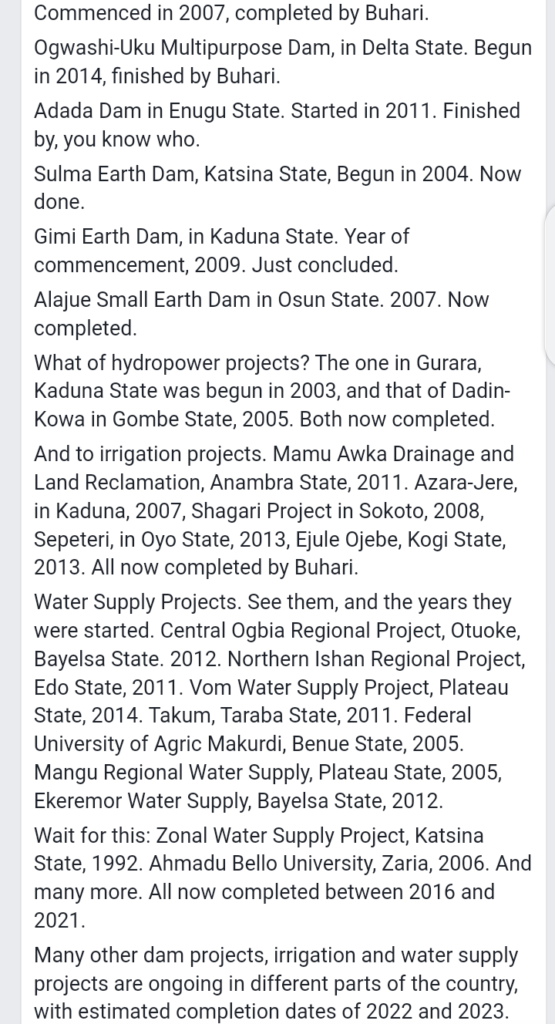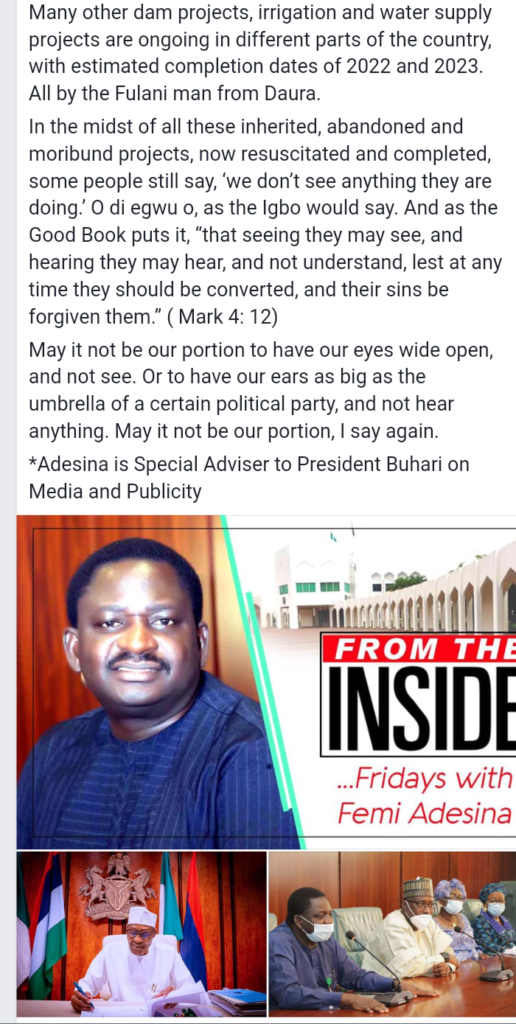 Source: Ripples Nigeria
Featured Image Source: Pulse Nigeria