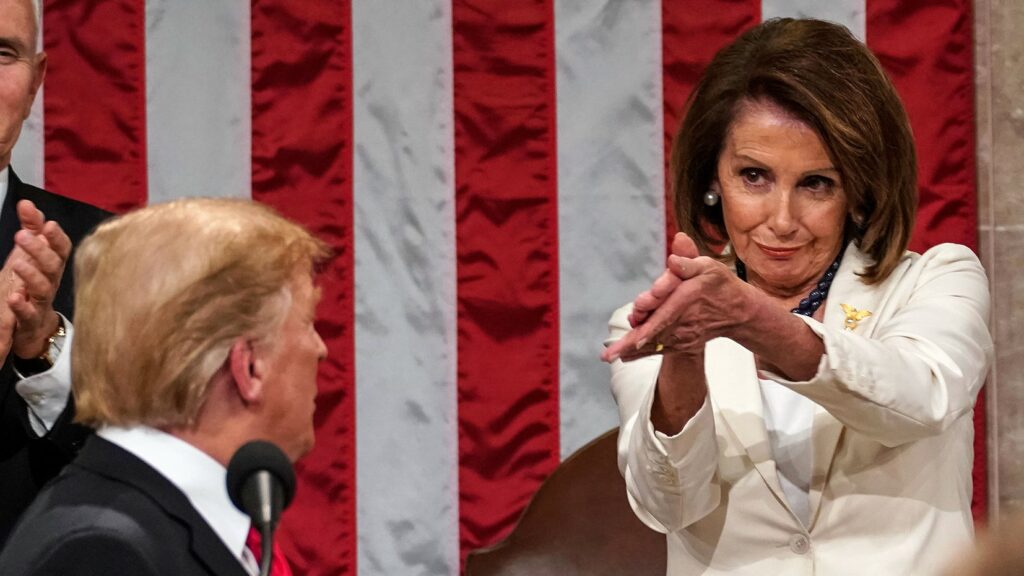 US politician, Nancy Pelosi, has mocked the chances of Donald Trump running for presidency again in 2024. The US House Speaker made jabs at the former US president on Thursday, September 16, 2021, while speaking on the January 6 Capitol Invasion, during an event at the Cambridge University.
Pelosi revealed that she refers to Trump "from time to time as 'What's-his-name'' and believes that "if he wants to run again, he'll be the first president who was impeached twice and defeated twice.''
Though Trump has not declared his intentions to run for presidency in 2024, he has teased the idea.
Speaking further, Pelosi said:
This president had acted in a way that was in violation of the Constitution, undermined our national security, and jeopardized the integrity of our elections — and that was just the first time…I'd say to my Republican friends — and I do have some — take back your party. You're the Grand Old Party of America. You've done wonderful things for our country. You're now being hijacked by a cult. That's just not good for our country

Nancy Pelosi
It will be recalled that Trump made history as the first US President to be impeached twice as he was impeached by the Democrats-led House in December 2019, and again, in early 2021 following the Capitol riot. Both times, the GOP-led Senate has acquitted Trump of accusations from Pelosi and other House members.
Source
Linda Ikeji
Featured Image Source: Teen