NYSC To Set Up Trust Fund For Corps Members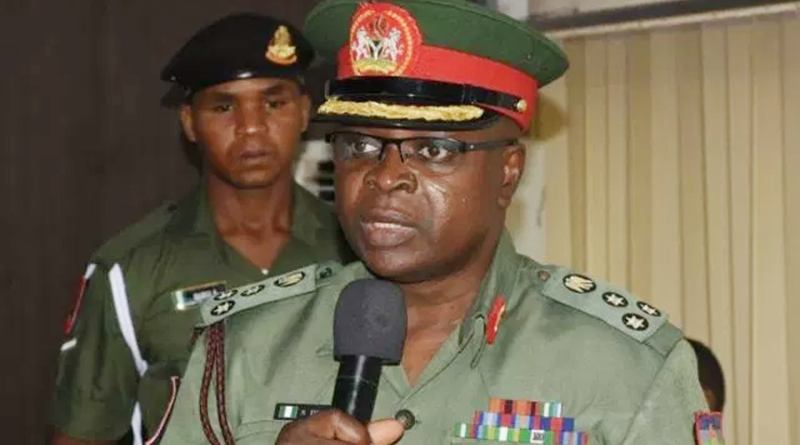 The Director-General, National Youth Service Corps (NYSC), Brig. Gen. Shuaibu Ibrahim, has revealed that there are plans that have been set in motion to establish a Trust Fund for Youth Corps Members.
The DG disclosed that the Trust Fund would provide start-up capital for Corp members who are interested in setting up businessses after the NYSC program.
General Ibrahim revealed this while speaking yesterday in a virtual address to the 2021 Batch 'B' Stream Two Corps members and camp officials.
In a press statement, the NYSC Director, Press and Public Relations, Adenike Adeyemi quoted Ibrahim as enjoining corps members to remain patroitic citizens of the country, and not to engage in forced relocation and rejection.
The statement read in part:
"Once you get to your place of primary assignment tomorrow, don't put pressure on your employers for rejection.
"Don't lobby anyone that you want to change your posting or relocation. If they write to us that you induced or forced them to reject you, you will be punished. As patriotic Corps members, it is expected that you accept posting to anywhere you have been posted to and add value to the community.
"You have gone through the rudiments of the orientation course, please take advantage of it and see what you can do for your fatherland.
"Let the spirit of the orientation exercise live in you forever as Nigerians. National integration should be your watchword. We should be united as a country.
"Don't use fake news to promote disunity, shun cybercrimes and all forms of criminality. In whatever action that you are going to take, please look back at where you are coming from and avoid any action that will haunt you tomorrow.
"Shun drugs; be good citizens and good ambassadors of your, institutions, families and the NYSC Scheme.
"You must be security conscious and don't endanger your safety. Under no condition should you travel at night, or board vehicle along the road. Your welfare is very paramount to NYSC
"If you are going to travel, you must be permitted. Write through employer to your local government inspector and it will get to the state coordinator for approval. If you are going to travel, ensure that you are permitted," the DG advised.
Source: This Day Newspaper
Featured Image Source: The Guardian Nigeria