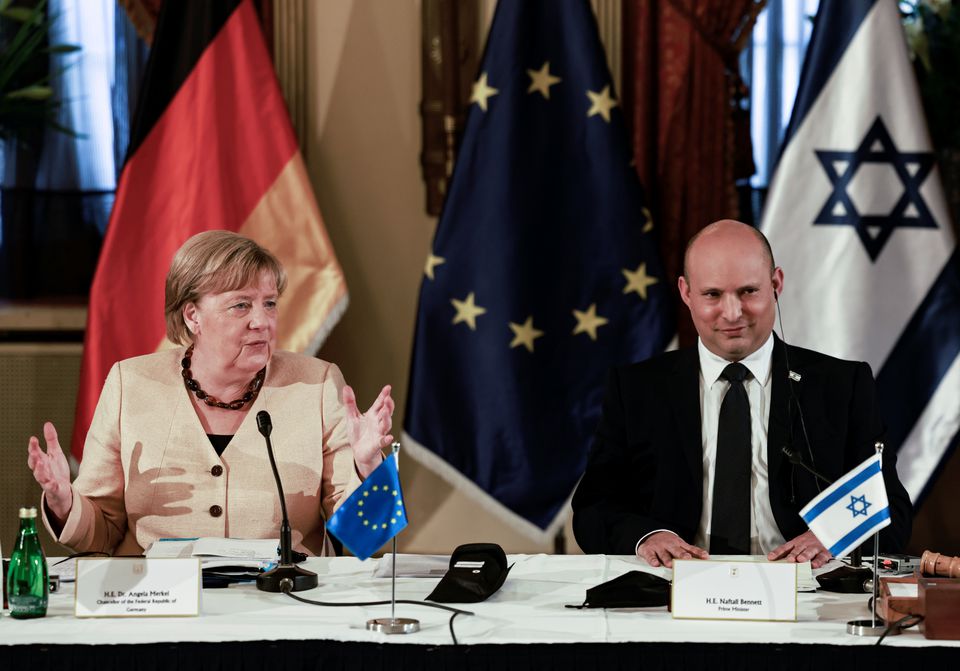 Despite being at odds with Israel over Palestinian statehood, Merkel has maintained cordial relationship with Israel.
In a historic gesture on Sunday, German Chancellor Angela Merkel stood in Jerusalem with her head bowed over buried ashes of Jews murdered in Nazi death camps and pledged German preservation of post-Holocaust commitment to Israel.
The outgoing German Chancellor is on her eighth and final visit as German leader to Israel as her 16-year term nears its end. Talks with Israeli Prime Minister Naftali Bennett were cordial though both country remain at odds with Israel's position on Palestinian statehood.
Speaking on what Israel believes to be crucial to its security, Merkel noted that the coming weeks would be decisive to the future of a nuclear deal scheduled with Iran. Germany has maintained position as a leading postwar Israeli European ally as Merkel has been consistent with cultivating security and economic ties between both nations despite the difference on policies relating to Palestine and Iran.
In a private meeting with Bennett, Merkel said: "I want to use this opportunity to emphasize that the topic of Israel's security will always be of central importance and a central topic of every German government.'' She would go further during a session with Bennett's cabinet to say "the history of the Shoah (Holocaust) is a singular event for which we continue to bear responsibility in every phase of history, including in the future".
Source
Reuters
Featured Image Source: Reuters