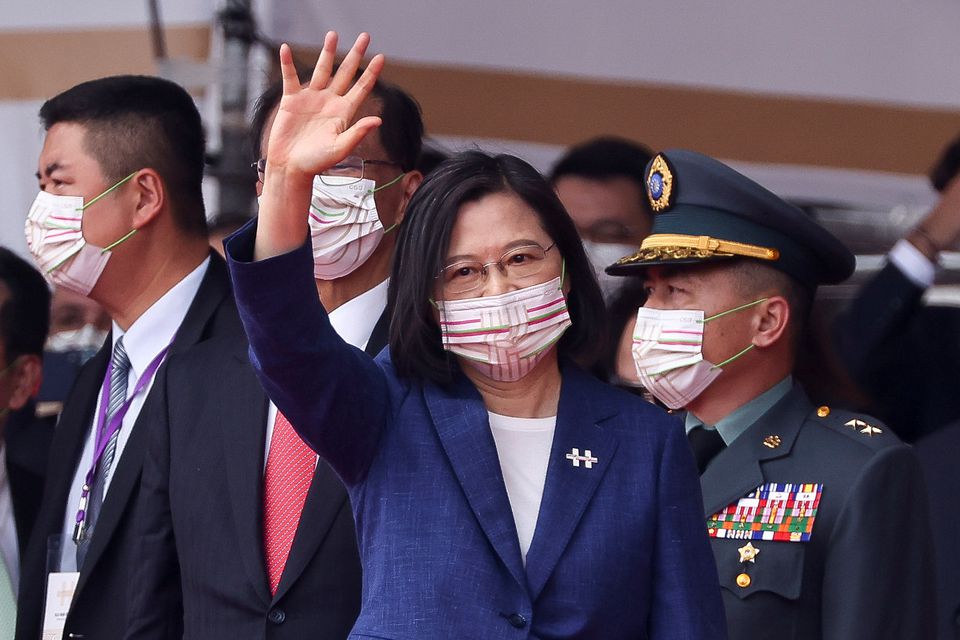 President Tsai has maintained Taiwan's sovereignty amidst a Chinese unification set to take place as pledged by President Xi.
Taiwan President Tsai Ing-wen has said the country will not bow to Chinese pressure and will defend its democratic life as tension heightens between both countries. President Tsai's speech during the Island's National Day celebration comes after President Xi Jinping's vow to "fulfil reunification.'' China dismissed President Tsai's comment and said it "incited confrontation.''
While China sees Taiwan as a breakaway province, Taiwan considers itself to be a sovereign nation. Beijing has not ruled out the chances of using force to unify both territories, a move that has seen a record number of Chinese military jets fly into Taiwan in recent times.Taiwan's defence ministry revealed that three Chinese planes alongside two fighter jets flew into the zone on Sunday as President Xi continues with unification plans.
In what was a landslide victory last year, Ms Tsai was reelected into power with strong promises of standing up to Beijing. During her speech on Sunday, Tsai noted that Taiwan was "standing on democracy's first line of defence,'' adding that the country is not prepared to "act rashly,'' but will build its defences to "ensure that nobody can force Taiwan to take the path China has laid out for us.'' According to Tsai, the Chinese path offered "neither a free and democratic way of life for Taiwan nor sovereignty,'' insisting that "the more we achieve, the greater the pressure we face from China.''
She condemned China's military flights into the air defence zone of Taiwan, claiming that it has caused serious national security and aviation problem, describing it as "more complex and fluid than at any other point in the past 72 years''.
Source
BBC
Featured Image Source: Reuters